About Belgrade Waterfront
Tucked away by the Sava River, Belgrade Waterfront is a monumental urban revitalization project worth US$ 3 billion, creating a new city centre and a new international destination.
14
moved in buildings
14 km
new roads
168 m
Kula Belgrade
2
elementary schools
50 +
F&B
10.000
apartments
2,7 ha
Sava Park
1,8 km
Sava Promenada
11
kindergartens
300 +
retail
Location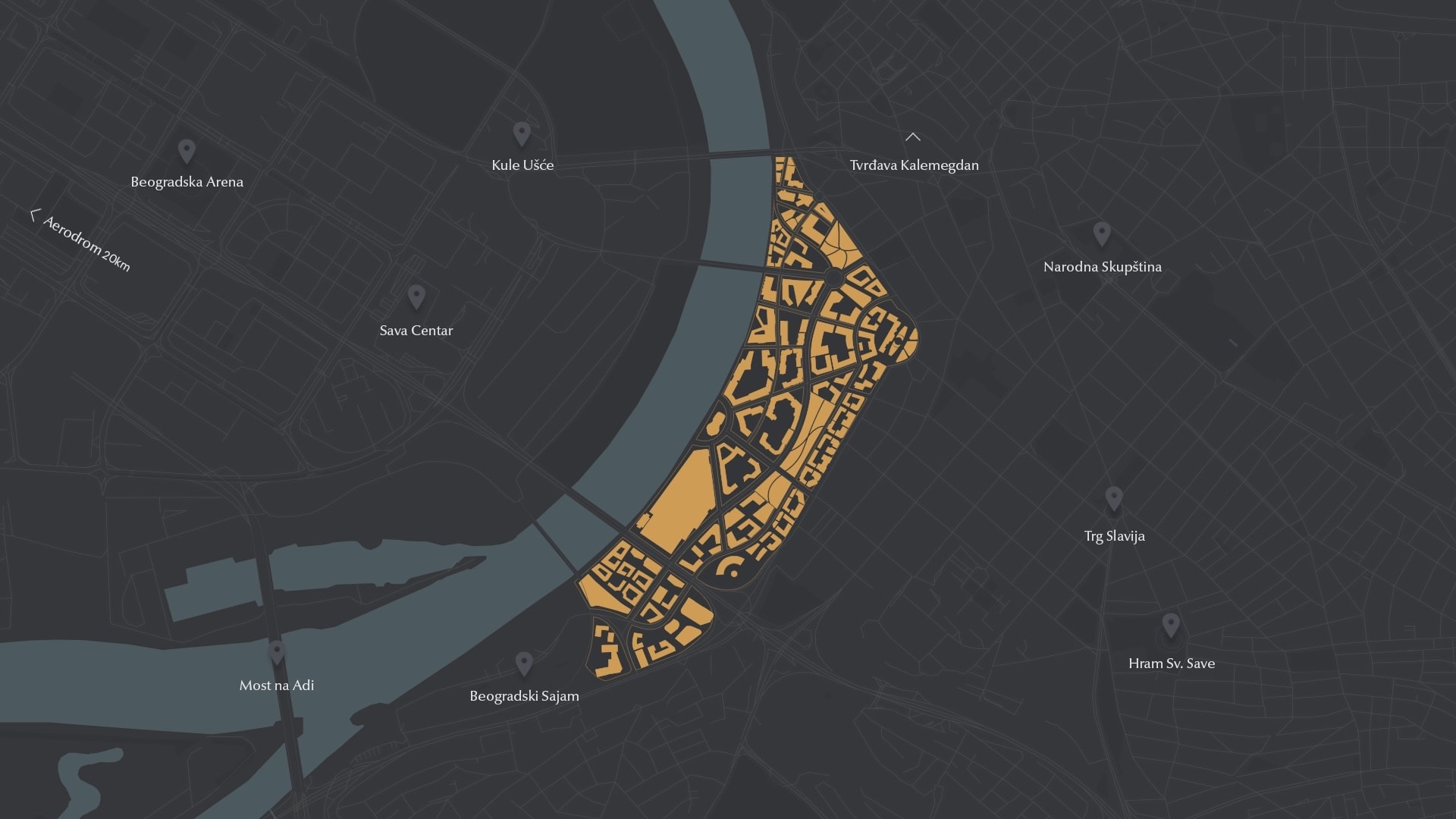 BETON HALA
4.2 minuta

REPUBLIC SQUARE
10 minuta

KALEMEGDAN
9.5 minuta

SLAVIJA SQUARE
10 minuta

ADA BRIDGE
15 minuta
* Estimated walking time to important places nearby.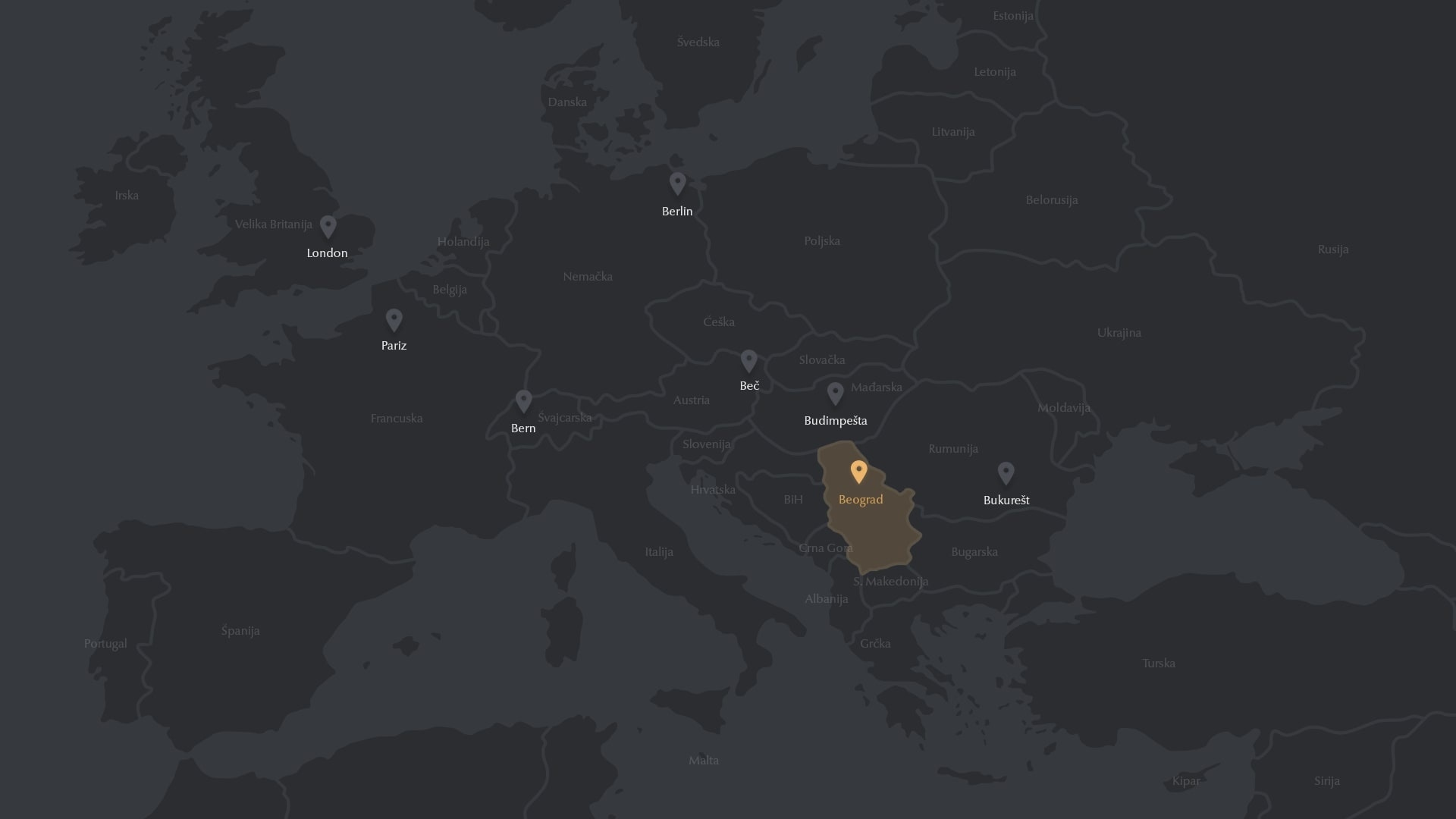 BUCHAREST
1 HOUR 30 MINUTES
* Estimated flying time to some cities in Europe.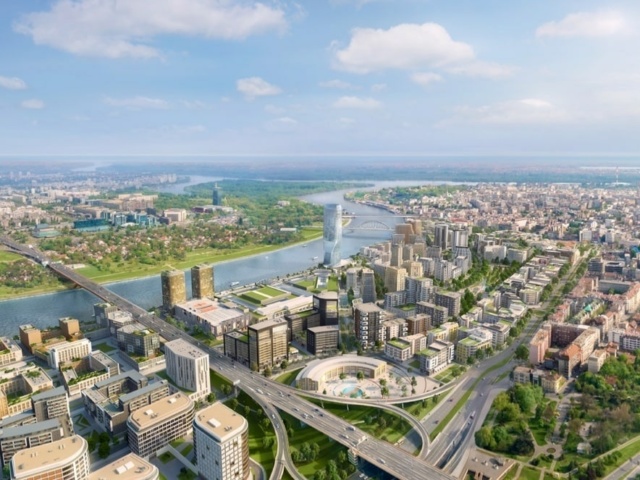 The region's most exciting urban development
Belgrade Waterfront transforms this neighborhood by implementing the principles of sustainable development, creating new public spaces, introducing benefits for moving pedestrians and bringing cultural content to the heart of Belgrade.
Ideal for Business People as Well as Families
In addition to being one of the most prestigious and dynamic quarters of the Serbian capital, Belgrade Waterfront is also one of the best connected.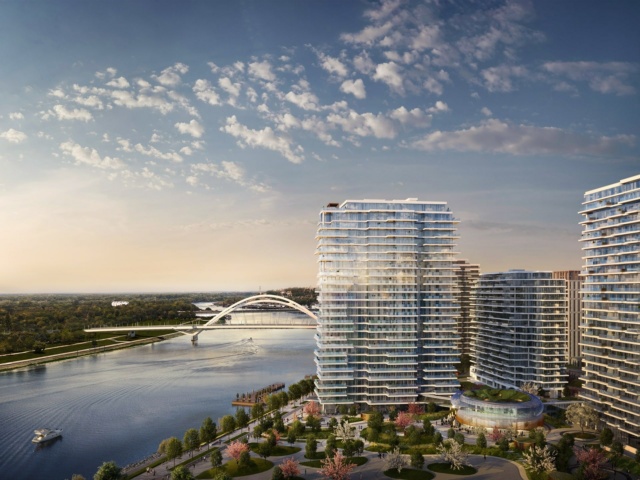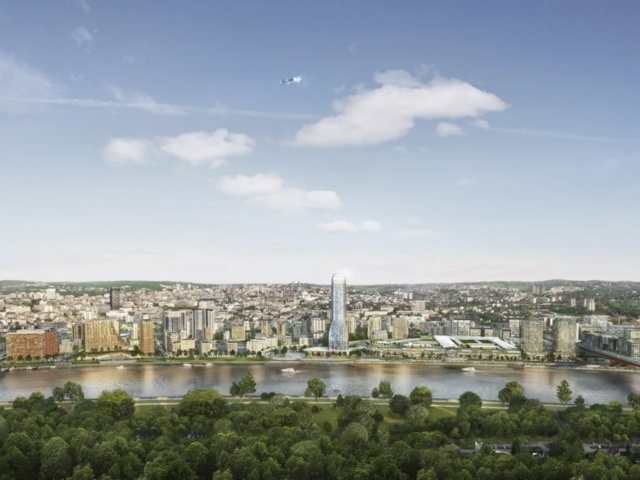 Well-positioned along the right bank of the Sava River
All residents and visitors will benefit from immediate access to the new Sava Bridge, which will strengthen the link between the old city centre and New Belgrade. Gazela Bridge provides easy access to and exit from the settlement via the E-75 international highway, while the Nikola Tesla Airport is only a 20 minutes drive away.