MAKE YOUR OWN ENDLESS STORY
BW Eterna is situated within the Elements complex, in Belgrade Waterfront Park District, at the corner of the new road parallel to Savska Street, which connects Karadjordjeva Street to Belgrade Fair.
The Elements complex represents the best of modern city life, where lifestyle, quality construction and first-rate location meet. The entire complex possesses specific geometry, which is by almost half of its length comfortably positioned across the Sava Park, offering a unique pleasure to BW Eterna's residents. Such surroundings represent ideal ambience for both peaceful and dynamic life in metropolis.
FLOOR PLANS





The endless beauty of life
BW Eterna brings style, function and quality in all aspects of contemporary living you want for yourself and your loved ones. Elegant spaces and sophisticated finishing materials give the impression of true refinement, while 2.8 m high ceilings and big windows further enhance the impression of brightness and spaciousness in living rooms and bedrooms.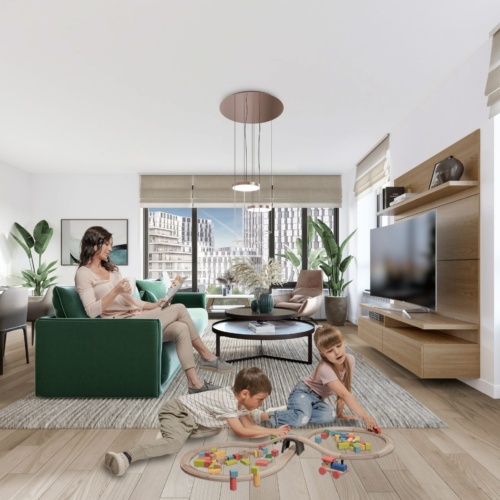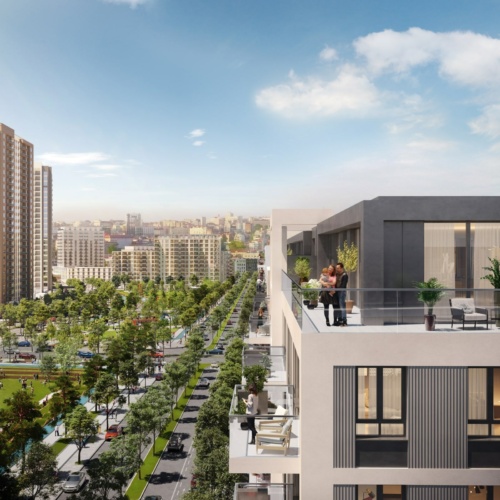 BUILDING INFO
BW Eterna is the eight-story building with 223 housing units, from one to four-bedroom apartments. Depending on the position they take within the building, the apartments have the view of a picturesque inner courtyard and direct view on the Sava Park, while the limited number of the units is oriented towards magnificent panorama of the old city centre.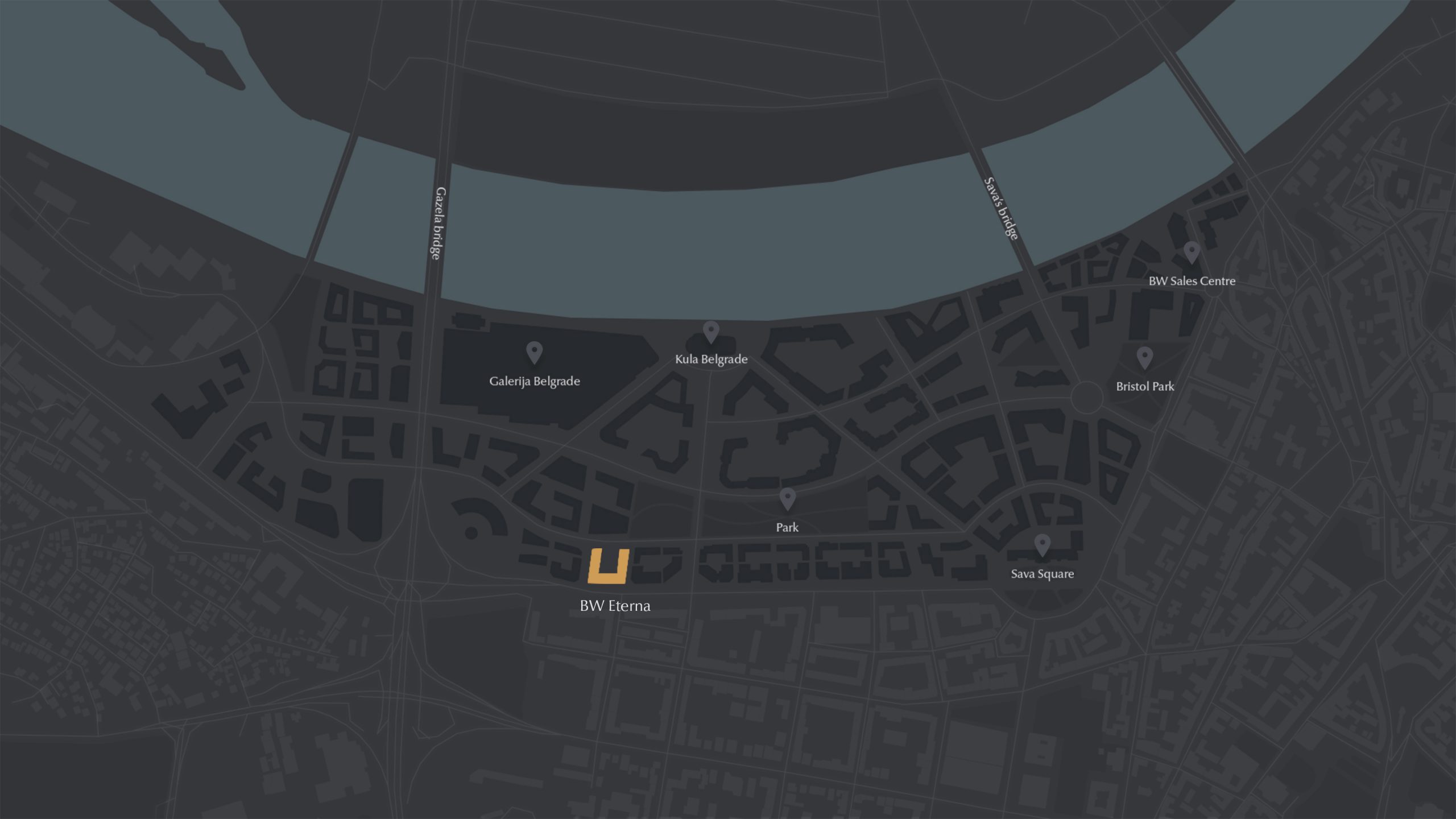 Construction in Belgrade Waterfront goes smoothly. We upload a new drone video every month so that you can follow up on our progress for the previous month.
Look how far we've come.
Register interest
For more information about available apartments in Belgrade Waterfront, please fill out the form and we will contact you promptly.