NEW POSSIBILITIES IN ALL OF THEIR GLORY
We present you a new building BW Lumia!
Welcome to the Elements complex, a place where your lifestyle will reach its full potential! The entire complex to which the BW Lumia building belongs, thanks to its striking architecture, leans almost a half of the length of the entire complex against the Sava Park. At the same time, the other side is comfortably located along Savska Street, which is to be the most glamorous street in the capital.
FLOOR PLANS





BW Lumia is a place where the line between work and pleasure disappears – everything is tailored to an easy and well-organized life. The close proximity of the park and the inner courtyard allow the time for relaxation or a break from work, and for the more active ones, just minutes away are multifunctional courts, tracks, Sava Promenada and shopping centre Galerija. If you want the best conditions for a family life and carefree childhood for your children, there is a kindergarten at the ground floor of the building with a separate entrance, and close by, a school, playground and everything else needed for an unburdened and fulfilled life without compromise.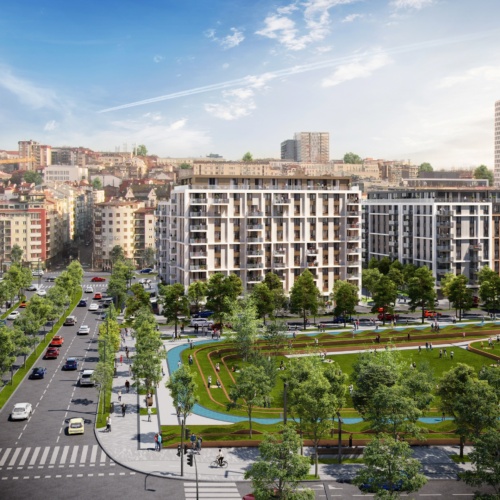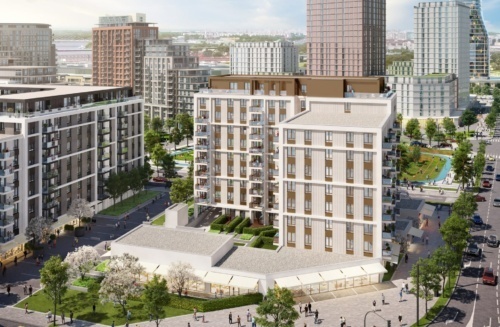 BUILDING INFO
BW Lumia has 91 residential units of various sizes – from studio to four-bedroom apartments and a penthouse on the last floor. Thanks to the location inside the Elements complex, and depending on the position inside the building, the apartments either have an unobstructed view over the park or the landscaped inner courtyard, while a certain number of units is oriented toward the impressive panorama of the old town. A never-ceasing source of possibilities for a comfortable and fulfilled life will illuminate you from all sides.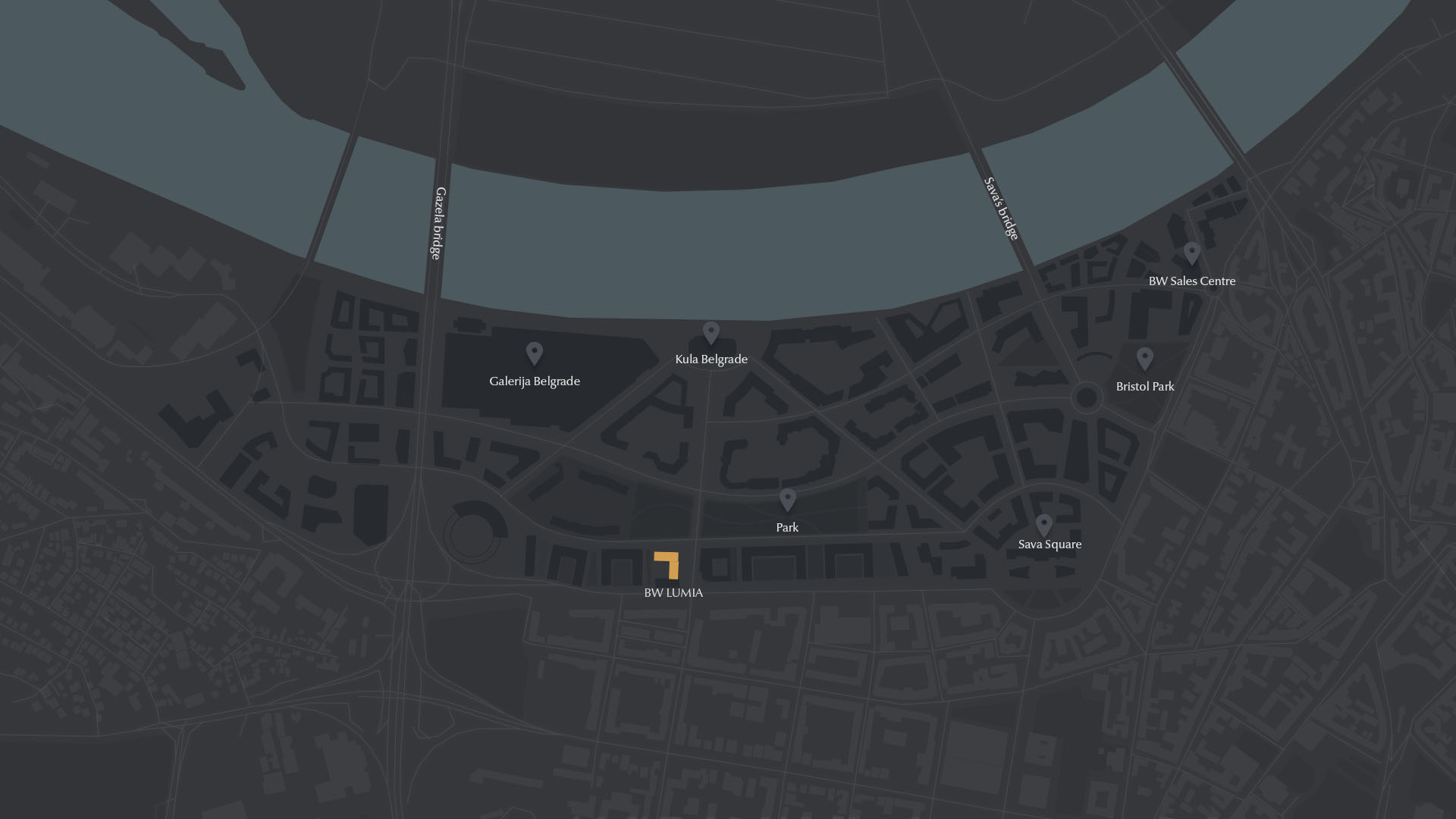 Construction in Belgrade Waterfront goes smoothly. We upload a new drone video every month so that you can follow up on our progress for the previous month.
Look how far we've come.
Register interest
For more information about available apartments in Belgrade Waterfront, please fill out the form and we will contact you promptly.