AN ECHO OF A PERFECT LIFE!
Meet life in the new BW Echo building!
BW Echo perfectly combines urban lifestyle with the natural environment with its position. The new creative-innovative center "Lozionica," is practically the extension of the surrounding of the residential building and brings numerous cultural and artistic contents.
Just a few steps away, there is the Sava Park with its lush greenery. At the same time, the natural environment of the building is emphasized by semiprivate zones between the facilities within the plot, on whose maintained lawns trees are planted. Exit to the paved inner courtyard, whose natural environment you will enjoy, offers something more than modern life in the capital.
To provide residents with all daily necessities, there are F&B and retail on the ground floor, while the kindergarten in the immediate vicinity is an additional convenience for young families.
FLOOR PLANS





More than any wish
The exceptional design and functionality of the apartments will provide you with the highest living standards. All apartments have built-in closets, and units with two or more bedrooms have a dedicated storage space. Depending on the orientation, the apartments offer a view of the semi-private landscaped courtyards, city skyline, "Lozionica" or the rest of the Belgrade Waterfront.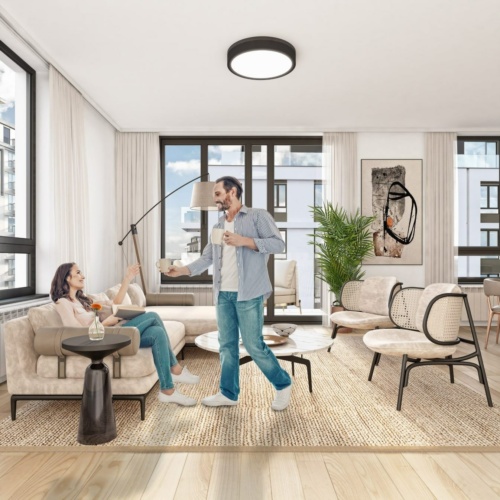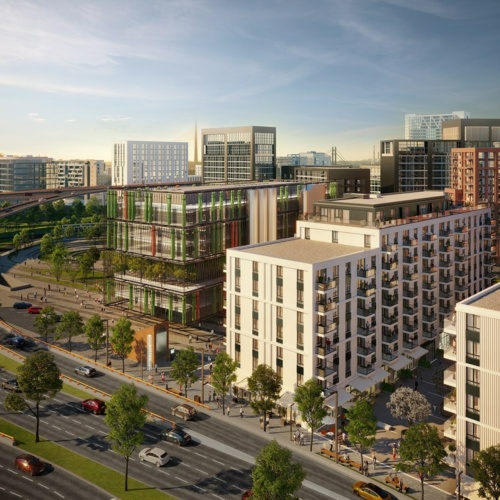 BUILDING INFO
There are apartments of various structures on the eight floors of BW Echo – from one- to four-bedroom units. Floor-to-ceiling windows in living rooms provide plenty of the natural light, and the open plan kitchen allows families to spend more quality time together.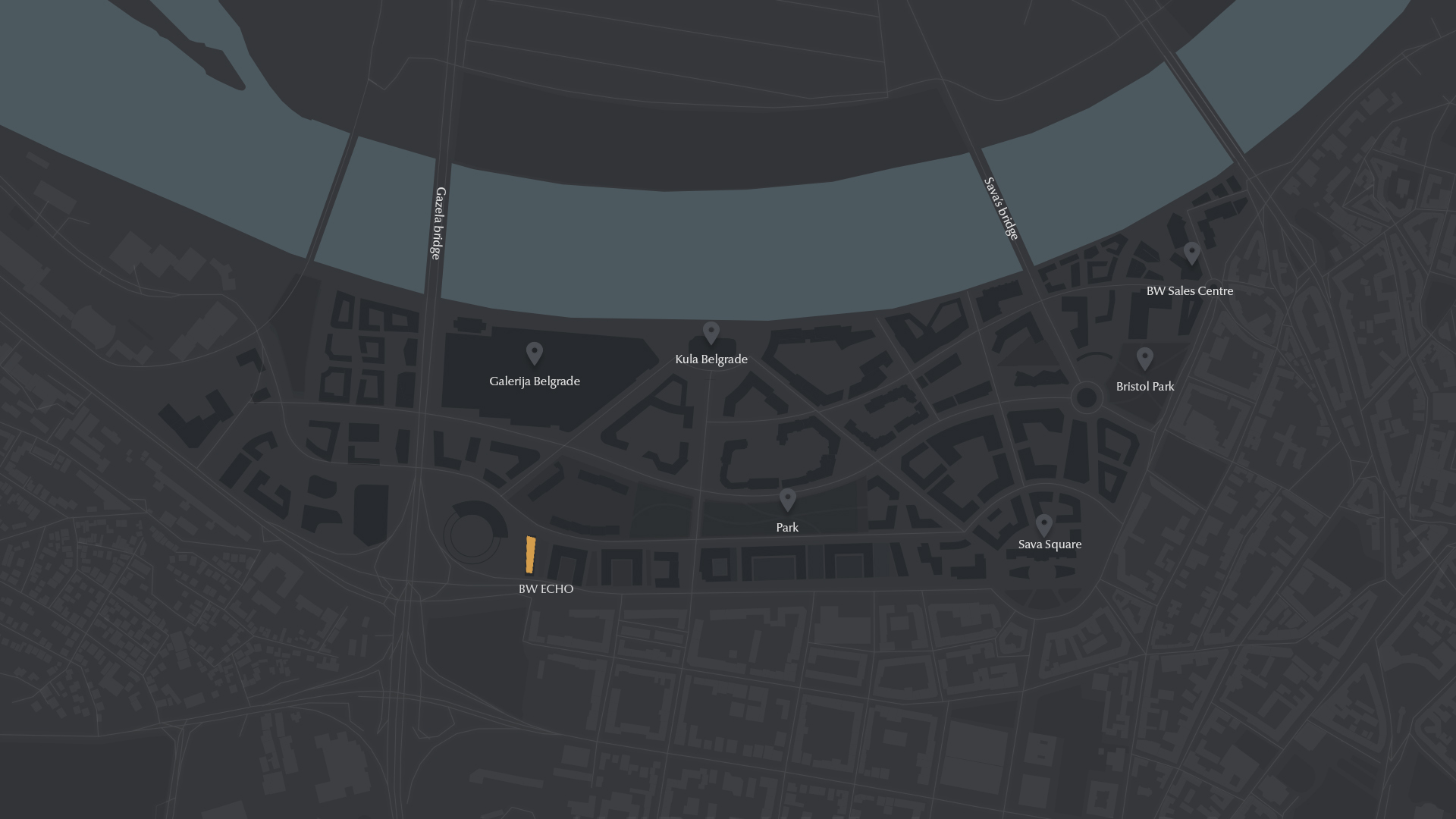 Construction in Belgrade Waterfront goes smoothly. We upload a new drone video every month so that you can follow up on our progress for the previous month.
Look how far we've come.
Register interest
For more information about available apartments in Belgrade Waterfront, please fill out the form and we will contact you promptly.