WELCOME TO THE GOOD LIFE
A spacious private communal garden with a children's playground and relaxation area forms the green heart of the complex, intended as a safe and quiet retreat for residents and working individuals.
The neighboring Sava Park features an array of sporting and recreational facilities, including a multifunctional sports court, outdoor table tennis tables, a 700 m jogging track, a picnic area, a children's playground, and Belgrade's first interactive water play.
FLOOR PLANS




BW Quartet 4 redefines contemporary living and working in a bustling urban environment. One of the key advantages for residents is that all the ingredients of a comfortable and fulfilling lifestyle are within walking distance, providing you with more opportunities to enjoy a memorable time with your family and find renewed inspiration on a daily basis.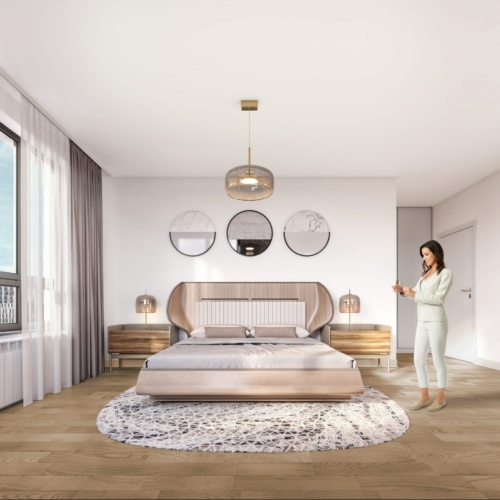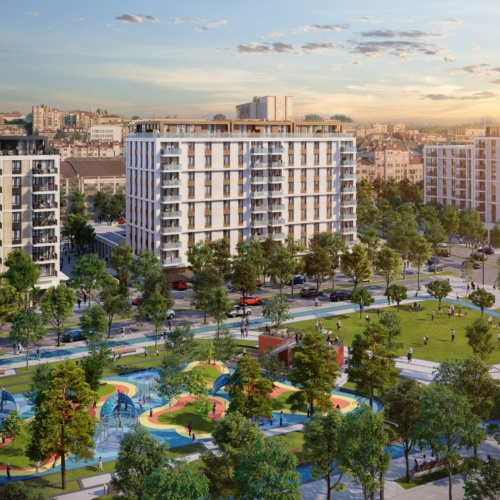 BUILDING INFO
BW Quartet 4 is a freestanding midrise residential complex located in the fourth row of buildings from the riverside, directly opposite Sava Park. The building's 'L' shaped footprint has the longer side facing Sava Park along the new boulevard, and the private communal garden facing Savska Street, providing the residents with calming views of lush greenery.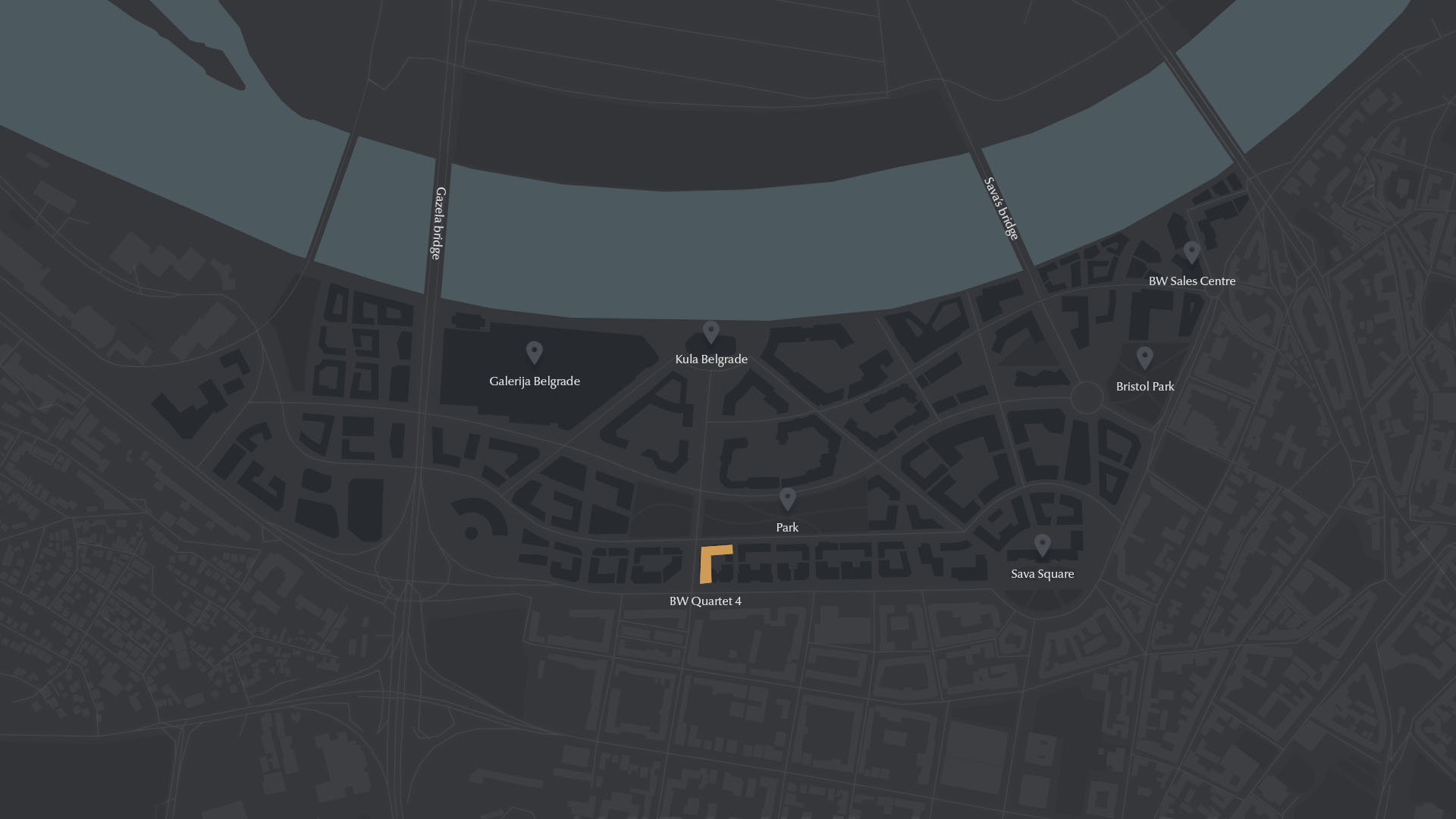 Construction in Belgrade Waterfront goes smoothly. We upload a new drone video every month so that you can follow up on our progress for the previous month.
Look how far we've come.
Register interest
For more information about available apartments in Belgrade Waterfront, please fill out the form and we will contact you promptly.