PAYMENT PLAN
7 installments with a 0% interest rate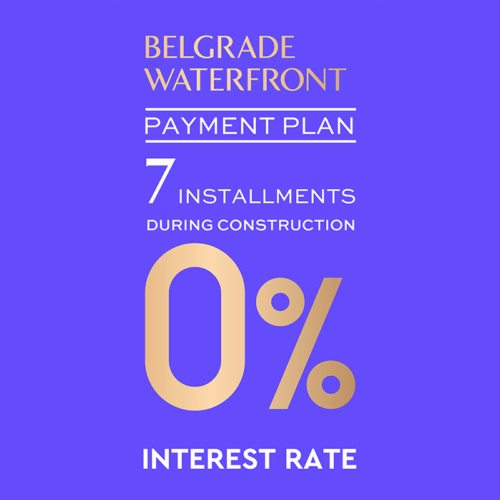 Invest in your future and the future of your family!
Take advantage of a special payment plan with 7 installments and 0% interest during construction.
Belgrade Waterfront offers a wide selection of buildings in the early stages of construction. Register and learn more about the offer.
It's time to tackle one of the most important matters in life – a roof over your head!
Choose your new home near parks, the river and the Sava Promenada. Belgrade Waterfront represents the pinnacle of modern city life as a meeting place of stylish surroundings, greenery, quality construction and first-class location. Everything is adapted to a comfortable and well-organized life. At the same time, a remarkable convenience for families with children is the proximity of kindergartens and the most modern public bilingual school.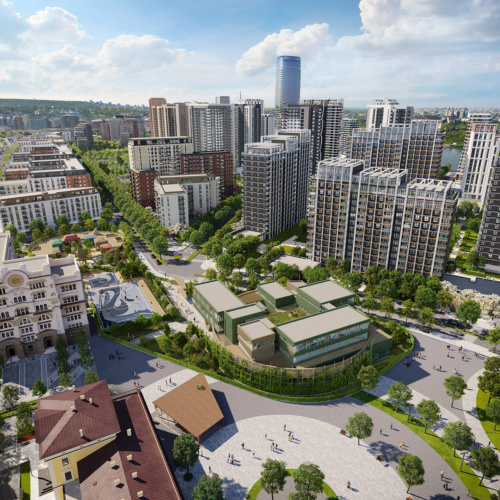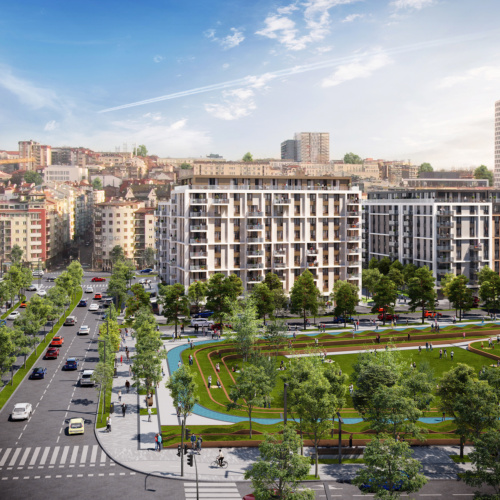 Family life, work and joy – all in one place
Belgrade Waterfront is designed to meet the needs of families and individuals who want everything to be within reach.
Here you will find apartments with plenty of daylight, buildings with garages and security, space for recreation and sports activities, the most modern sports and spa centers, restaurants and cafes, the Galerija shopping center, a wide range of shops and services, museums, children's theatre, and all that near the old city center and two future metro lines.
Construction in Belgrade Waterfront goes smoothly. We upload a new drone video every month so that you can follow up on our progress for the previous month.
Look how far we've come.
Register interest
For more information about available apartments in Belgrade Waterfront, please fill out the form and we will contact you promptly.