Living in the capital is a dream that many people have, but only its residents understand how challenging it can be on a daily basis. The fast pace of modern life, hectic daily schedules, long commutes from home to work, and traffic jams are all sources of stress that affect a great number of people. At the same time, the growing number of cars each year contributes to the capital's increasing pollution.
The answer to this problem is the urban concept of the so-called "15-minute city". Most daily tasks, such as shopping, going to work, school, or kindergarten, as well as recreation and sports activities, are easily accomplished in it, all within fifteen minutes of walking or cycling.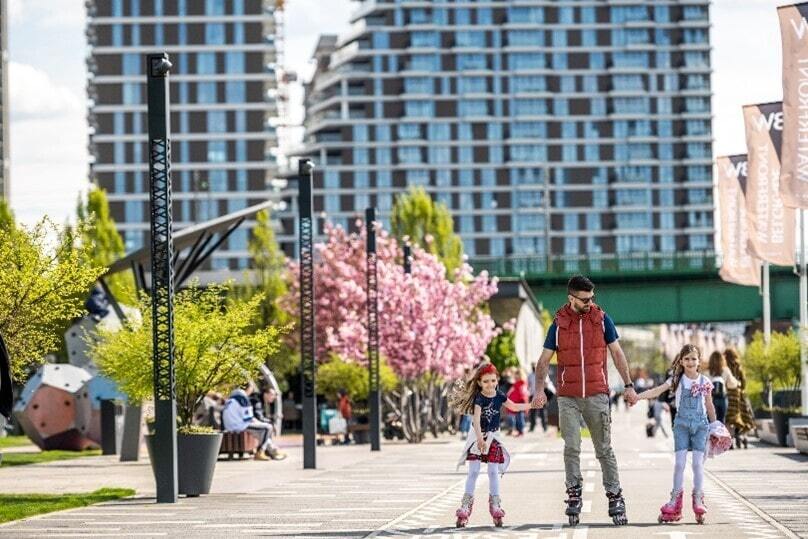 Belgrade Waterfront is a neighborhood that follows these global trends with its excellently developed transport, well-designed public spaces, wide sidewalks suitable for pedestrians and meticulously kept greenery. It is a city within a city where the residents can live a comfortable, easy, and relaxed life because everything they need is nearby and can be reached on foot in a few minutes – shops, restaurants, cafes, Galerija, Sava Promenada, Sava Park, bakeries, gyms, BW Apollo sports center, as well as children's playgrounds, beauty salons, and a variety of other facilities.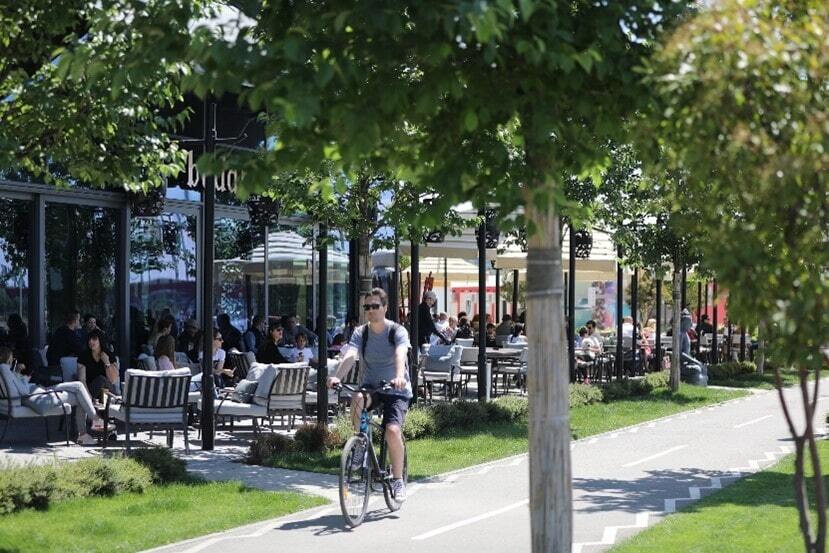 Belgrade Waterfront pays great attention to environmentally friendly forms of transport, hence the entire project is designed to be user-friendly for pedestrians, cyclists, and electric vehicles. There are bike trails throughout the area, and for those looking for additional recreation, there is a bicycle path along the Sava Promenada that connects 25 May sports center with Ada Ciganlija. This cycling route is truly enjoyable since anyone who maintains an active lifestyle can enjoy the beautiful view of the river, especially early in the morning or late in the evening when the sun sets.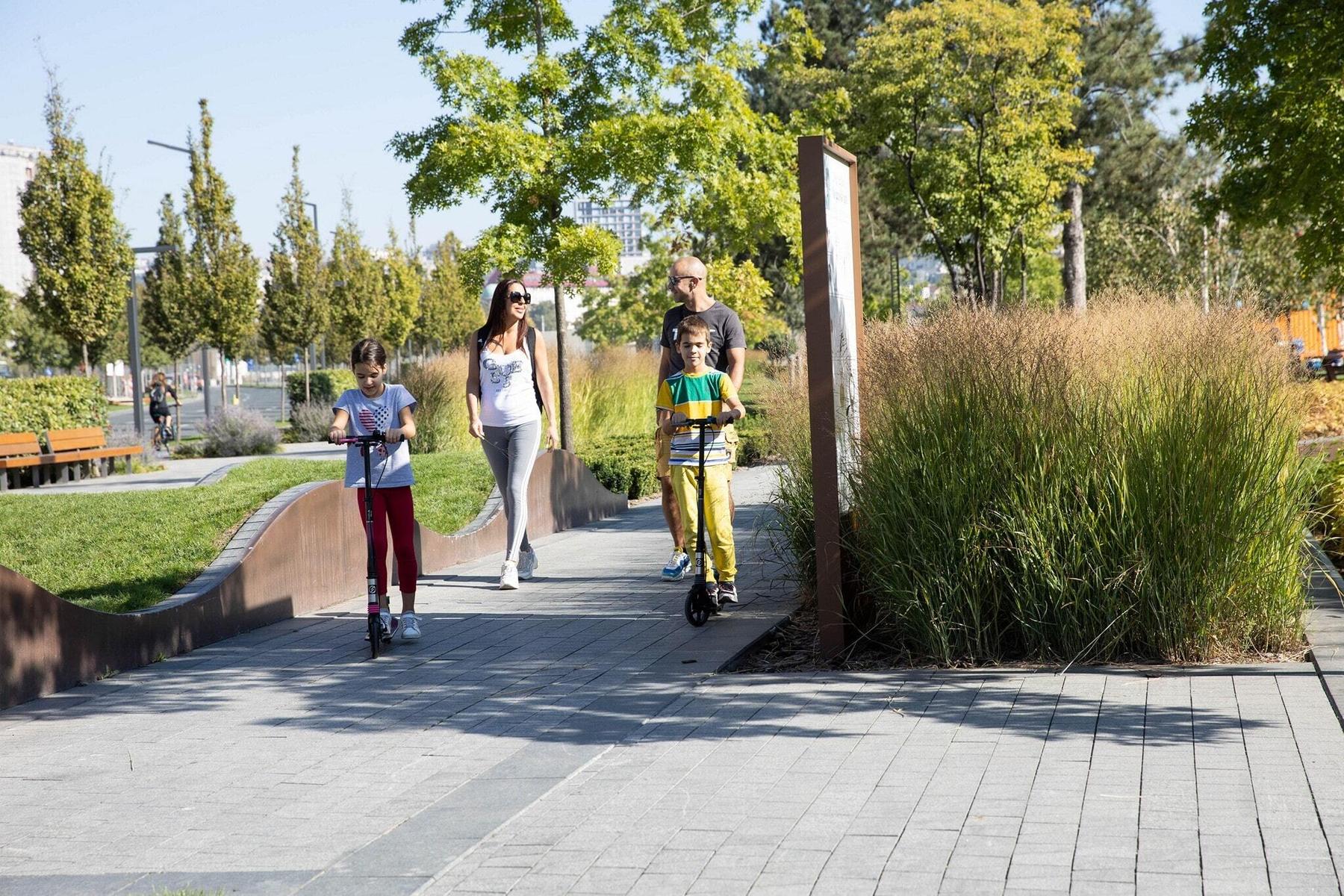 An additional benefit for the residents of this neighborhood is that every building in Belgrade Waterfront has a storage area for bicycles, ensuring that they are always available, safe, and protected from the elements.
The entire area was designed with bikes and pedestrians in mind, but electric car drivers were also considered. They have access to charging stations for their vehicles in the parking area behind the Savanova restaurant, the BW Residences building's underground garage, Galerija shopping center's parking lot, and other nearby locations.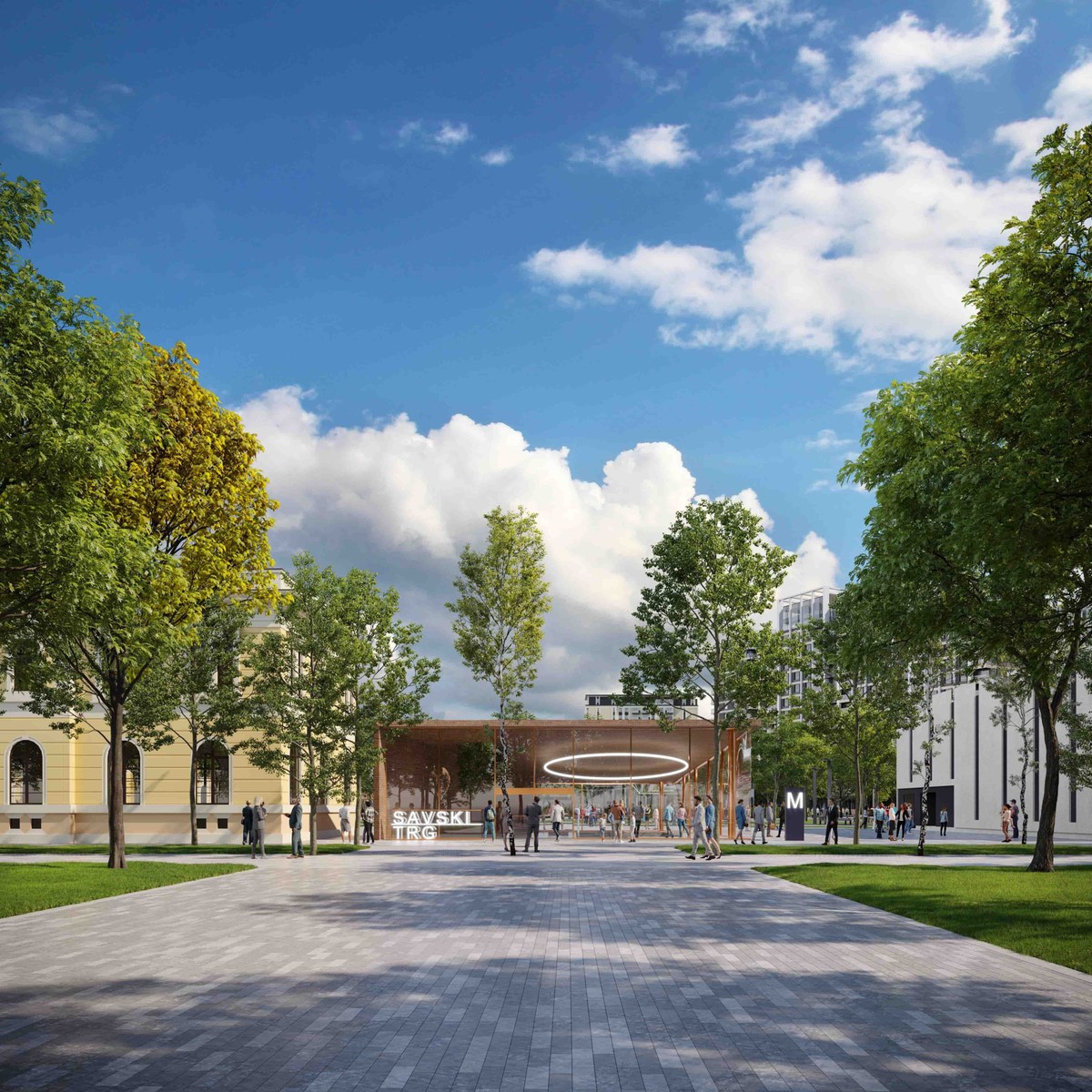 The forthcoming metro, which will make life in the capital much easier for its citizens, is what the city's residents are most eagerly expecting. The first two metro lines will intersect at Sava Square, behind the former railway station, and the second metro station will be located close to Lozionica, which will become the city's multifunctional creative center. As a result, all other parts of the city will be a fifteen-minute ride away for those who live in this area.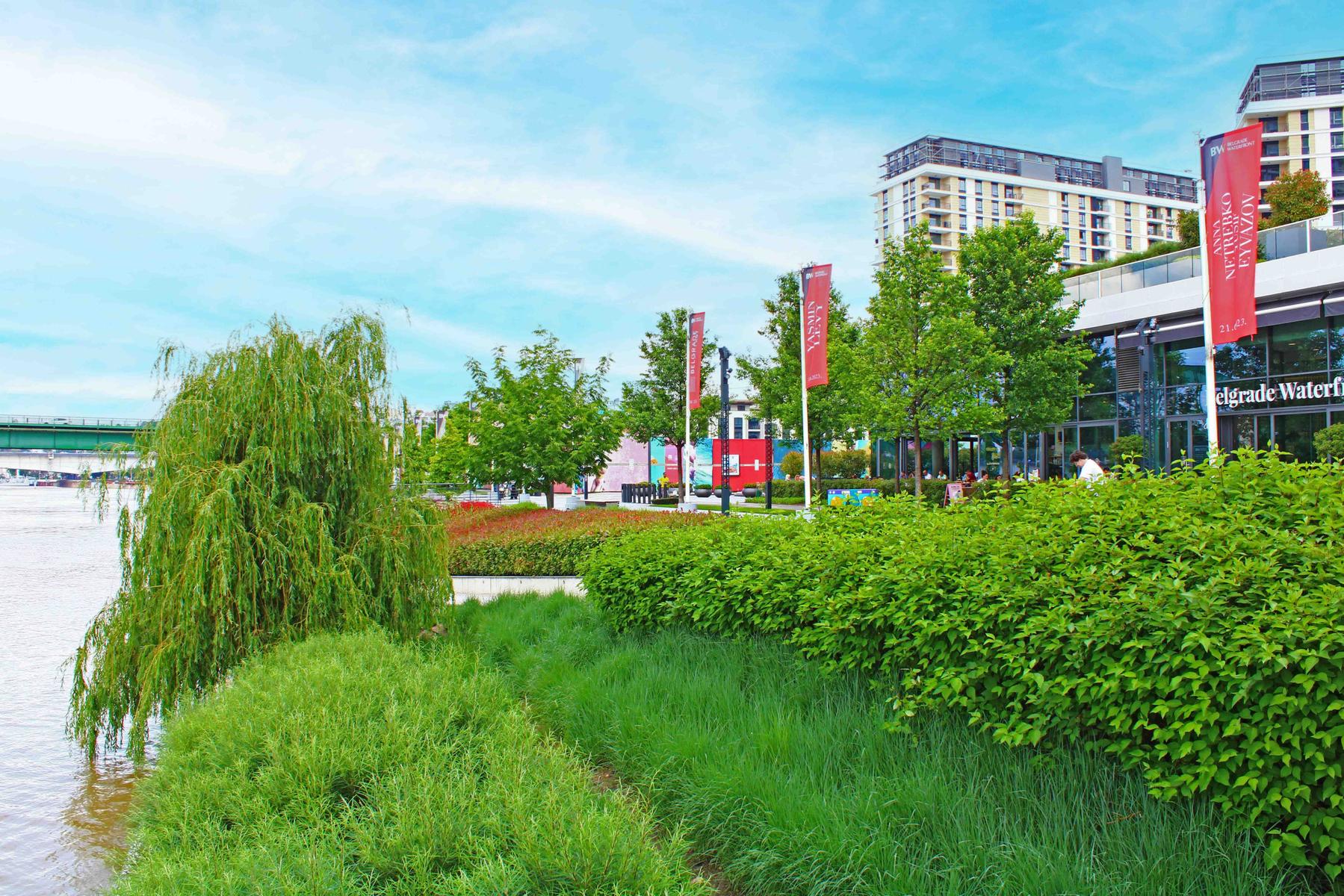 Belgrade Waterfront's continued dedication to environmental preservation is demonstrated by the fact that more than 40% of the neighborhood is covered in greenery and more than 2,000 different tree species have been or will be planted there. Aside from the vast Sava Park, each building has its own uniquely landscaped green yard. This urban concept improves the quality of life for both inhabitants and all visitors to the Belgrade Waterfront by encouraging them to exercise more, spend more time outside, and use automobiles less, thereby protecting the environment and their own health.