Life in nature
PARKS AND PROMENADES IN BELGRADE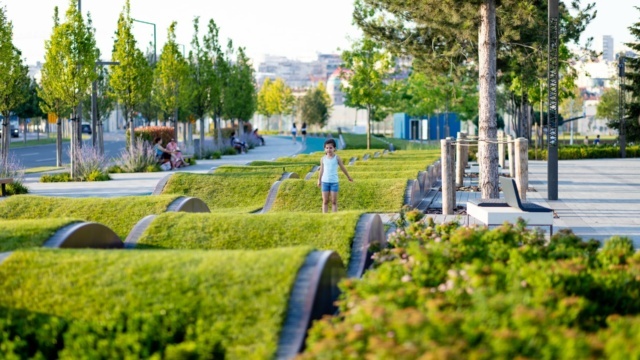 SAVA PARK
Sava Park is one of the largest green oases in the centre of Belgrade. Spread over an area as big as four football fields, it provides ideal conditions for efficient training, daily recreation, enjoying the shade of more than 140 trees, socializing and creative play for the youngest ones.
Basketball, handball or futsal – no matter which sport is your favorite, the multifunctional court is the right place for exciting games with team from the neighborhood. In winter, the court easily turns into an ice rink. A 700-metre-long jogging track stretches around the park, with two parallel running lanes. In Sava Park, you can also play table tennins, while outdoor dining enthusiasts have six picnic tables and large, maintained lawns at their disposal.
A special part of the park is intended for the youngest ones. In addition to interactive devices for fun and motor development, Sava Park also has a unique waterplay.
SAVA PROMENADA
The most modern capital's esplanade, Sava Promenada, stretches along the 1.8 kilometres of the right riverbank of the Sava. It is ideal for all outdoor activities – walking, jogging, beach volleyball, open-air gym, cycling and rollerblading along the separate path that connects Ada Ciganlija and "25th May".
Some of the most popular city cafes and restaurants, such as Buddha-Bar, Savanova, Kafeterija and Red Queen, are situated along the Sava Promenada. Fast snacks, fun for kids and sports court attract numerous visitors to Sava Play.
Throughout the year, some of the most significant city events take place on the Sava Promenada – performances by major international and local music stars, The Boat Carnival, numerous festivals, concerts, theatre plays, sports events and educational workshops.
There are also several children's playgrounds on the Sava Promenada, while river decks in the best way reflect the idea on which Belgrade Waterfront was conceived – the city's direct access to its rivers.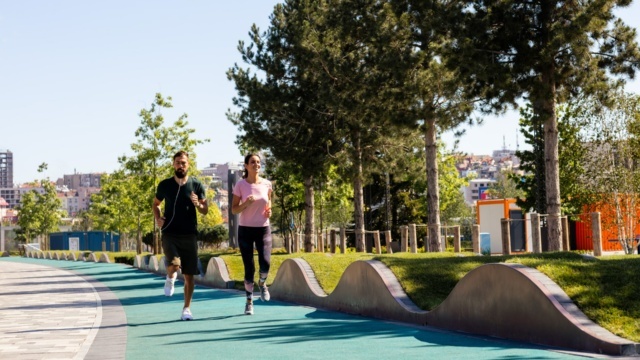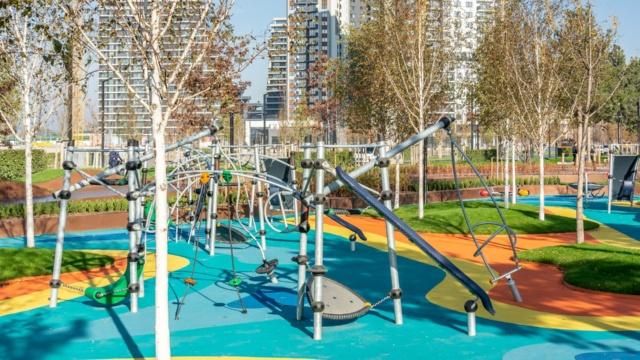 SAVA SQUARE
Belgrade's largest and greenest square is a new favorite meeting point, which tells the story about some of the most glorious moments in the history of Serbia. The square is dominated by the monument to the founder of the Serbian state Stefan Nemanja, while the building of the former Main Railway Station captivates with its facade restored as part of the reconstruction of the entire square in 2021.
More than 300 trees have been planted on the pedestrian part of Sava Square, as well as along its outskirts, where traffic lanes have been relocated. They further enhance the imposing public spaces of a contemporary design. Today, Sava Square is a unique combination of the old spirit of the capital and the most modern architectural solutions.