9 decor ideas to brighten up your apartment for spring
The awakening of nature brings us a new dose of energy and optimism, but also a desire for change. Whether you are in the phase of moving in and furnishing your new home, perhaps in one of the most beautiful neighborhoods in the city such as Belgrade Waterfront, or whether you want to enhance the existing environment with new pieces of furniture or decorative items, now is the ideal opportunity to bring some seasonal refreshment to the space. There are, of course, no strict rules when it comes to decorating a home. The recommendation is to do what makes you happy and what fits your lifestyle best. Here are some ideas that can serve as your inspiration and make your decisions easier when you start looking for details to bring a touch of spring into your home.
Bring natural, relaxing colors
A muted palette of soothing greens and ever-present blues, inspired by nature, takes center stage in trends this spring and summer. Timeless blue brings calmness, positivity, and elegance to the space, and it works great with all other shades and tones. Soft tones and natural colors also reduce stress, increase productivity and creativity, and generally make us happier, and the upside is that they blend in nicely with other trends.
Like in Grandma's house by the sea
A trend that has been present for some time brings us the atmosphere of a house on the coast, which is associated with a casual lifestyle and reveals the subtle art of living. We know very well what grandma's seaside house looks like: lots of easy-care white upholstered furniture, neutral shades of sand and sea, and natural and organic elements. Furniture pieces and details that will bring this rustic sensibility and Mediterranean aesthetic into your home can be found at the Zara Home store in Galerija.
Play of light and shadows
A carefully selected piece of lighting refines the space and can serve to emphasize a certain part of the apartment. In the showroom of Artemide, one of the most famous lighting brands in the world, you will find a collection designed by the famous Issey Miyake. Freestanding tables and hanging lamps are created with mathematical 2D or 3D schemes, where light and shadow complement each other harmoniously. Maybe one of them will give your living room or bedroom a special touch.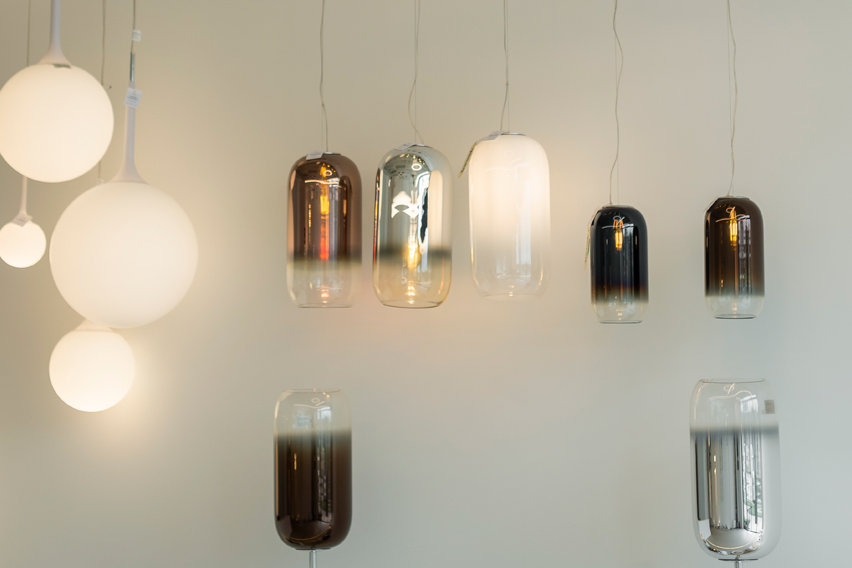 Minimalism vs visual play
For the past few years, interior designers have been promoting minimalism as a way to create a soothing aesthetic in the home. The advantage of minimalism is that it makes spaces more livable by making it easier to focus and relax. This method of remodeling is especially suitable for those who work from home, either permanently or occasionally, because a tidy environment helps the mind stay focused and opens up mental space for creativity, new ideas, and greater productivity.
Add a striking piece of furniture
Spring is the perfect time to finally get that unique piece of furniture you've been dreaming about for a long time. A vintage armchair in a bright shade of pink or turquoise can be the new star of your living room. Make sure that the color matches the rest of the furniture. In the LUSSO salon in Galerija, see how the armchairs were designed in collaboration with the famous photographer Paolo Roversi for the Poliform brand look. In this place, you will find pieces of non-series production and unusual forms, made of premium materials, which will bring a stamp of uniqueness to your space.
Terrace – an oasis of tranquility and relaxation
When you have a nicely decorated terrace with lots of flowers and greenery, in spring and summer it becomes the central place for drinking the first-morning coffee or a glass of wine at the end of the day. Enjoyment is even greater if we spend that time under the open sky in an environment where we have arranged ourselves. All you need is comfortable seating, a couple of lamps, and, of course, lots of plants. From your favorite flowers and succulents to green bushes, you will find the most beautiful potted and garden flowers in the Flower room.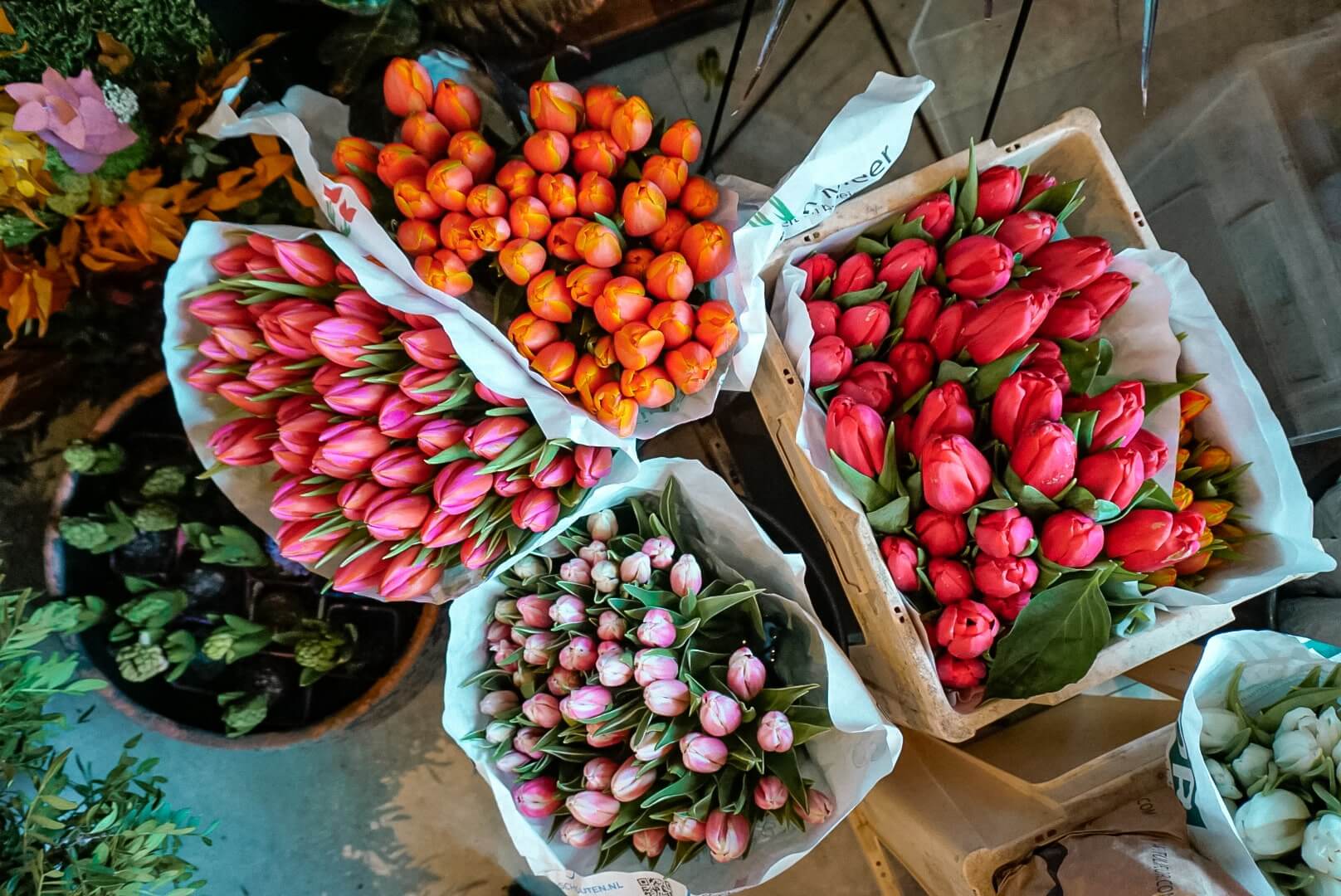 A touch of luxury for dreaming in the clouds
The bedroom is a space for relaxing, regenerating, and recharging the batteries, and therefore it must be decorated according to the idea of maximum comfort and functionality, with a fine note of luxury. Comfortable mattresses, elegant upholstered headboards, a corner for yoga or meditation – everything in this room is for rest and quality sleep. Dreaming and waking up on top-quality mattresses is a special level of enjoyment. For healthy and invigorating sleep, longevity, and comfort, choose Schlarafia mattresses on the ground floor of BW Aurora.
Tiles in retro design
If you are still in the initial stages of furnishing your home and are looking for the perfect ceramic tiles, know that the novelty of this year is smaller tiles in a wide range of colors and retro designs. They easily fit into all styles and for ideas on how you can combine them, visit Ceramix in Belgrade Waterfront. Find the most luxurious bathroom equipment with the Made in Italy label in the Porcelanosa salon. If you value sustainable design, you will be delighted by the free-standing Eccentrico sink, which combines the textures of wood, marble, and metal with bioactive material.
Bring the technology of the future into your home
Smart home appliances bring new, unimaginable functionalities, make everyday tasks easier and save time, and in this sense are a real refreshment. More and more are remotely controlled, so you can turn on the air conditioner via the app half an hour before you get home from work if you want a pleasantly cooled home waiting for you. When we buy white goods and small household appliances, we don't want to make any compromises in terms of reliability and durability. If you have really high expectations in terms of quality, performance, and ecological efficiency, as well as top-notch design, the Miele and Bosch showrooms in Belgrade Waterfront are the right choice.