Being a tourist in your own city can be quite exciting if you live in Belgrade. The rich cultural offer and numerous manifestations, which like a magnet attract visitors from all over, are often taken for granted by the people of Belgrade, often forgetting to enjoy them. And the offer this summer seems to be richer than ever.
If you are spending these warm days in Belgrade, you only need a little quality planning. Follow local event listings, explore nearby parks, or simply spend quality time by the river. We bring you a short guide to having a great time on Sava Promenada, the new center of the city's events, where summer vibes are in full swing.
Open Air Cinema in front of Galerija
Bring your favorite refreshments, pack some snacks, and head to the only free open-air cinema in our city. Every Friday and Saturday from 8:30 PM until August 26, you can enjoy a magical atmosphere under the starry sky with some of the most legendary film productions. Regardless of whether you like classics, blockbusters, musicals, or comedies, the diverse repertoire, which you can find in the Galerija application, will satisfy all your tastes. To enjoy the best sound quality, you need to install the Listen Everywhere app and bring your headphones, and in this unique open-air cinema, there are 200 lounge chairs and lazy bags where you can sit comfortably. Entrance is completely free, as is parking in the underground and outdoor garages of Galerija.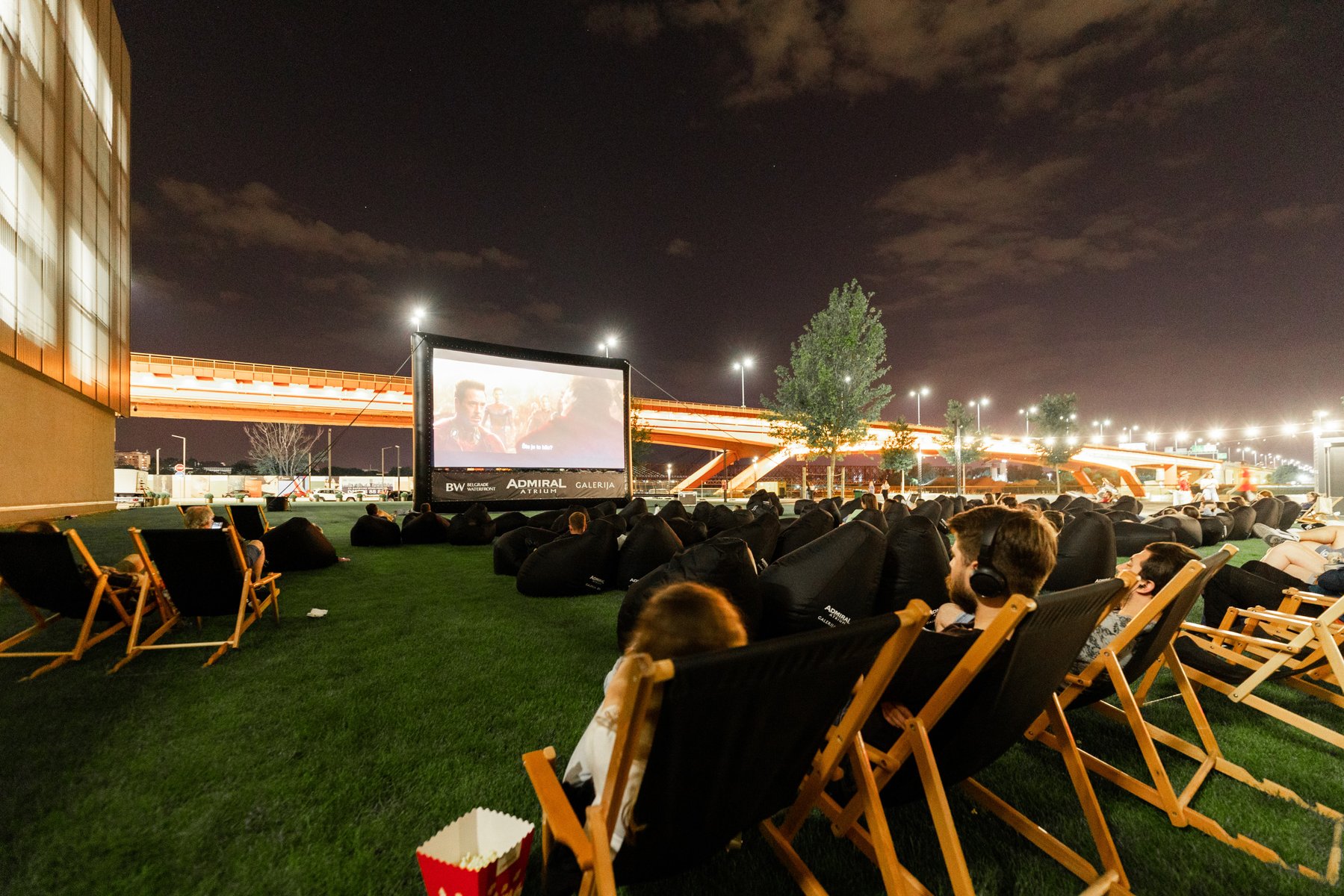 Weekend Bazaar
Don't miss the opportunity to visit the city's biggest event that celebrates handwork and brings together small producers, local brands, top artisans, and authentic family businesses in one place. Next to the Komuna market, visitors can expect a Food and Picnic area with delicious local food and drinks and other local products, and a good atmosphere is guaranteed by well-known city bands and DJs. Visitors will enjoy shows, music, food, and drink, as well as creative workshops completely free of charge, while special activities are planned for the youngest – from theater performances to inflatable playhouses that everyone loves. The festival takes place on July 15 and 16 from 1 to 9 PM, and the entrance is free.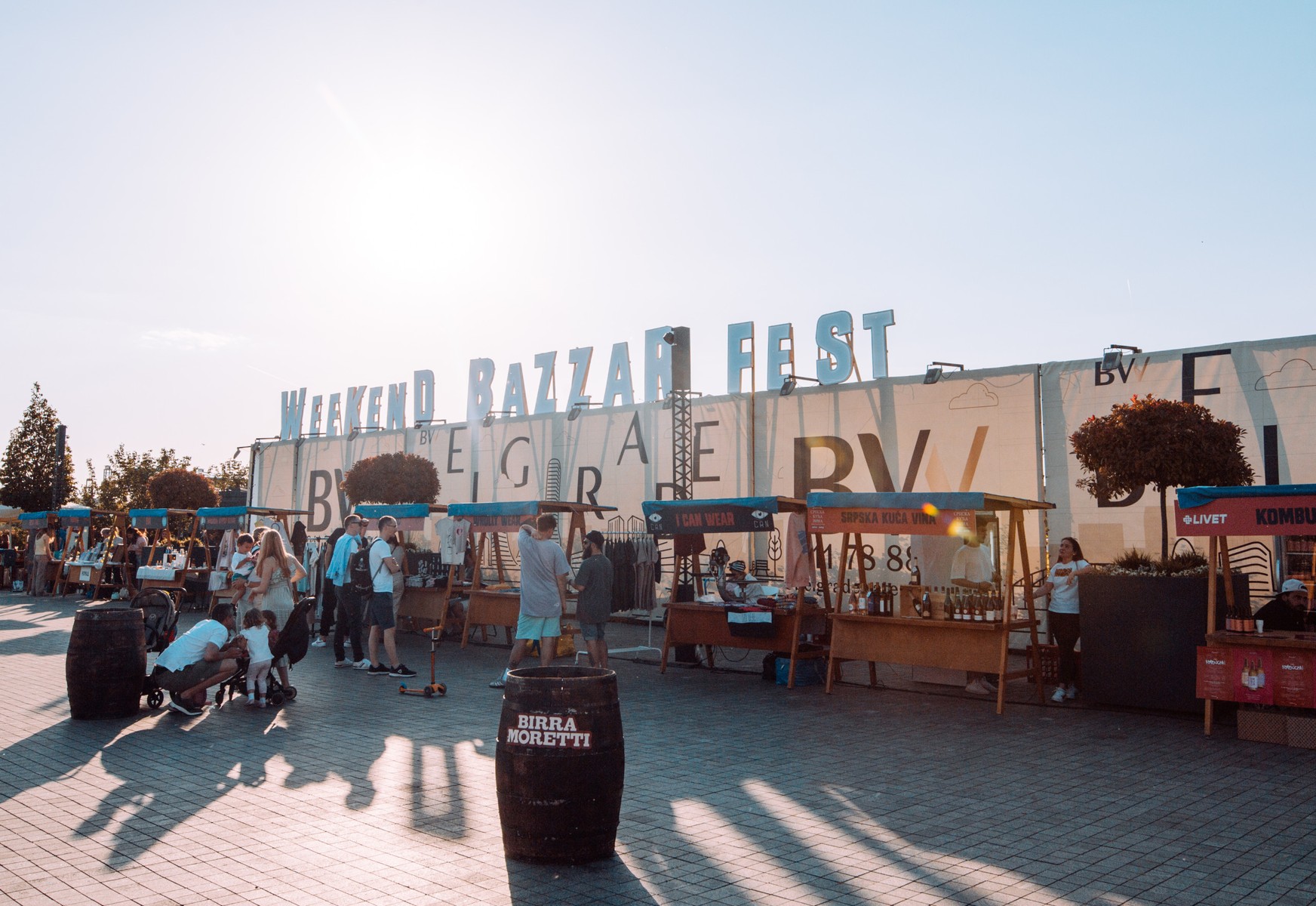 Open Air Opera
The end of summer is traditionally reserved for "Open Air Opera", a magnificent musical event in September, which presents Belgrade in the best light as a world-class center of culture and art. Last September, a memorable opera spectacle was staged. The repertoire included "Rigoletto" by Giuseppe Verdi, performed by the Opera of the Serbian National Theater from Novi Sad. The title role was performed by Zeljko Lucic, a famous Serbian baritone with a rich international career, and it is certain that we can expect a world-renowned opera star this summer as well. Ever since the first "Open Air Opera" in 2018, Belgrade Waterfront has been the main partner and sponsor of this event, which aims to bring world opera houses and international stars to Belgrade.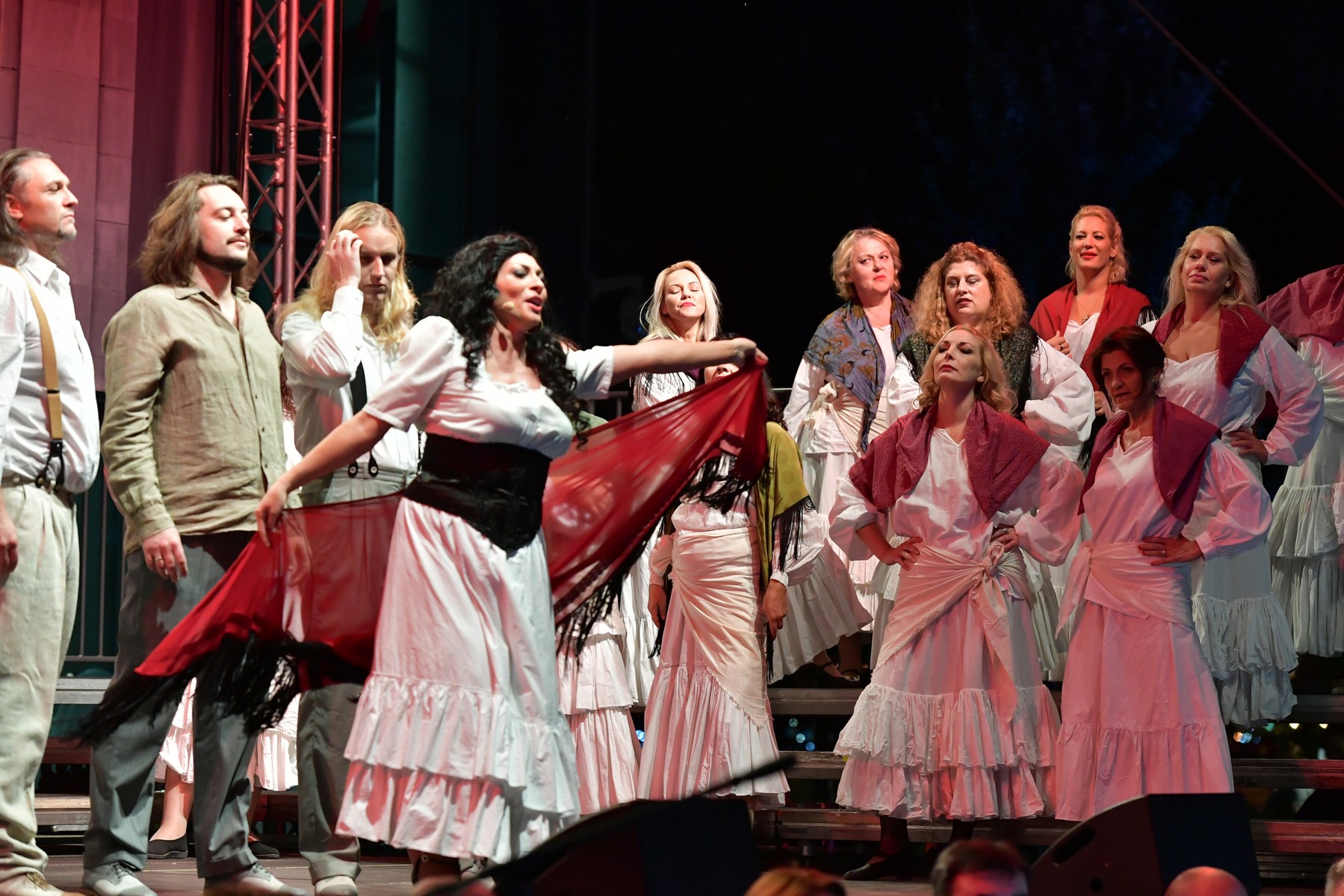 Explore the city on two wheels
A bicycle is a great way to stay active in the summer, connect with nature and explore the beauty of the city at your own pace. Sava Promenada is the ideal starting point for this adventure on two wheels. On one side, you can drive all the way to Ada Ciganlija, and on the other side, kilometers of well-maintained paths lead under Kalemegdan and all the way to the Danube quay. We suggest taking a break in the garden of one of the colorful cafes and restaurants dotted along Sava Promenada. Relax with your favorite drink or try some of the specialties of local and international cuisine, because in summer there is nothing better than a light lunch or dinner outdoors.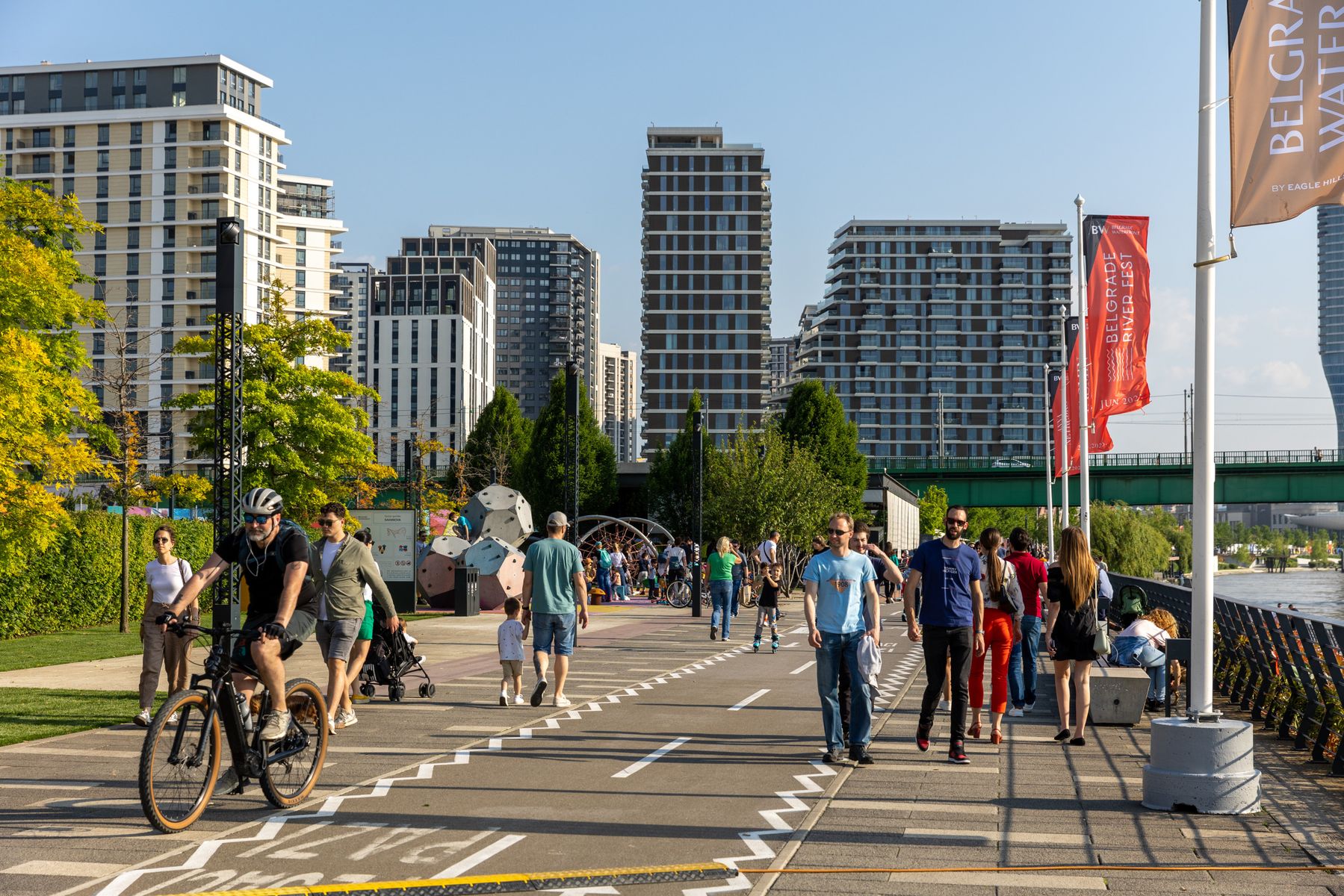 Enjoy spectacular sunsets by the river
Take a tour of the most beautiful promenade in the city, Sava Promenada, and enjoy spectacular sunsets by the river during these summer days. Explore the best coffee spots overlooking the river, embark on a unique gastronomic journey testing the flavors of the best international cuisines, or find a new inspiring outdoor work spot in one of the many restaurants with gardens on the promenade.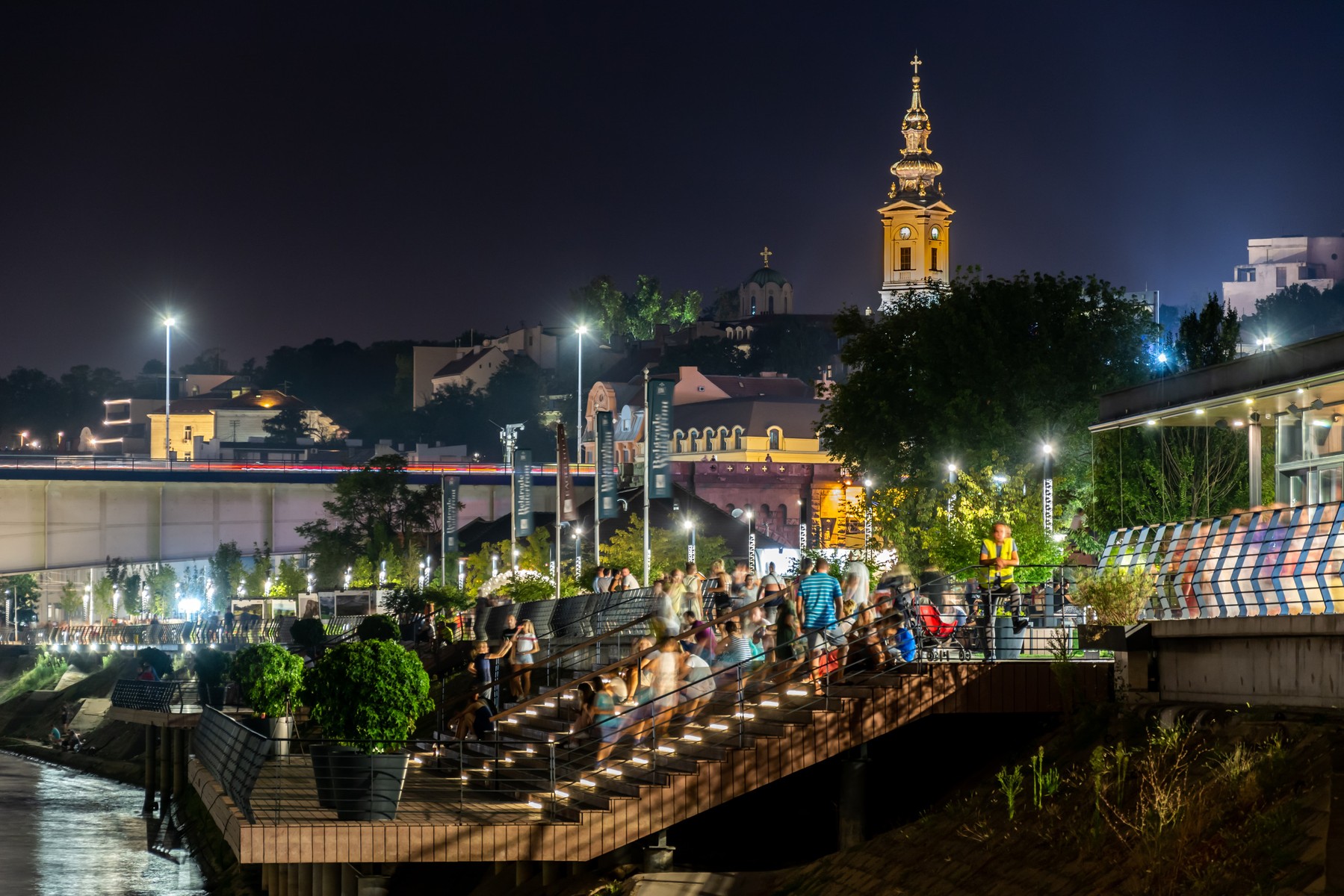 Plan your day by the river now and this summer season get ready for the activities that will make you fall in love with Belgrade mornings, noons and evenings!