The season has arrived in which the capital of Serbia shines in its full splendor, and one of the things that most Belgraders will agree on is that it is the most beautiful – in the spring. That smell of awakened nature and new chances that can be felt in the air calls us to new challenges, adventures and enjoyment. That is why we would not completely agree with the famous sentence of the old cynic Dusko Radovic that "whoever was lucky enough to wake up in Belgrade this morning can consider that he has achieved enough in life for today". If you have already woken up in Belgrade, make the most of every sunny spring day.
Here are five suggestions on how to create a memorable time in the Belgrade Waterfront neighborhood, in the embrace of the river and blossoming parks, where spring is displayed in all its beauty.
1. Morning wellness by the river
The warmer and longer days provide an opportunity to run off the treadmill in the gym and onto a trail in nature. You will hardly find a better place in the city for jogging, brisk walking and cycling and rollerblading than Sava Promenade and Sava Park. For those who prefer quieter activities, we suggest reading a book on one of the benches in the park or taking a leisurely walk. The very sight of the river brings a sense of well-being because at this time of the year it acquires a completely new dimension of beauty. Another great advantage of this location is the excellent connection with other parts of the city, regardless of whether you come by public transport or your own vehicle.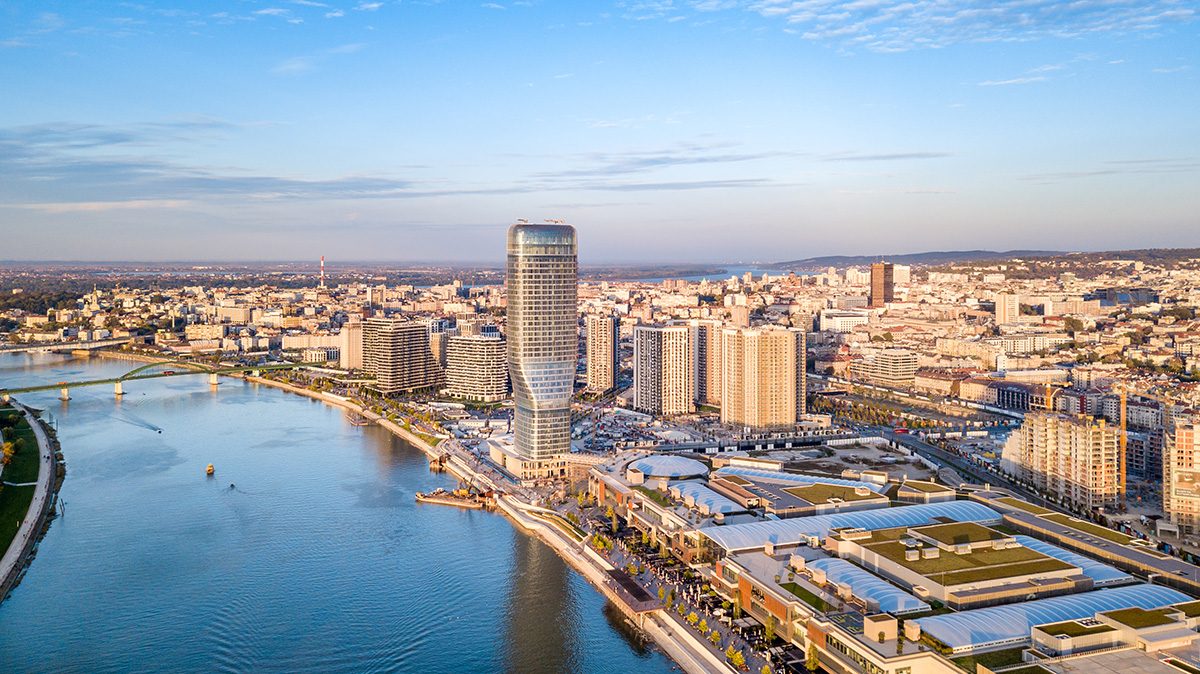 2. Matinee after work
You don't have to wait for the weekend to get together along with good food and a glass of wine. Even the most ordinary day becomes special if after work you go down to the river for a late lunch or an early dinner with a view of the sunset. Within the Belgrade Waterfront you will find many international restaurants with light music that represent the ideal scenery for spring matinee. If you want to take your business partners to a world-class restaurant, take them to the Buddha Bar, widely known for its great Asian cuisine, or Diverzija, for acoustic Jazz evenings or Spanish guitar evenings that wonderfully round off every working day. Matinee parties are usually the most attractive if they are on the river or some other open location where you can enjoy beautiful scenes of sunsets and surrounding landscapes. The party is just as good as during an all-night weekend going out, only in this case it ends earlier, and in the morning you enter a new working day with a lot of energy and pleasant impressions.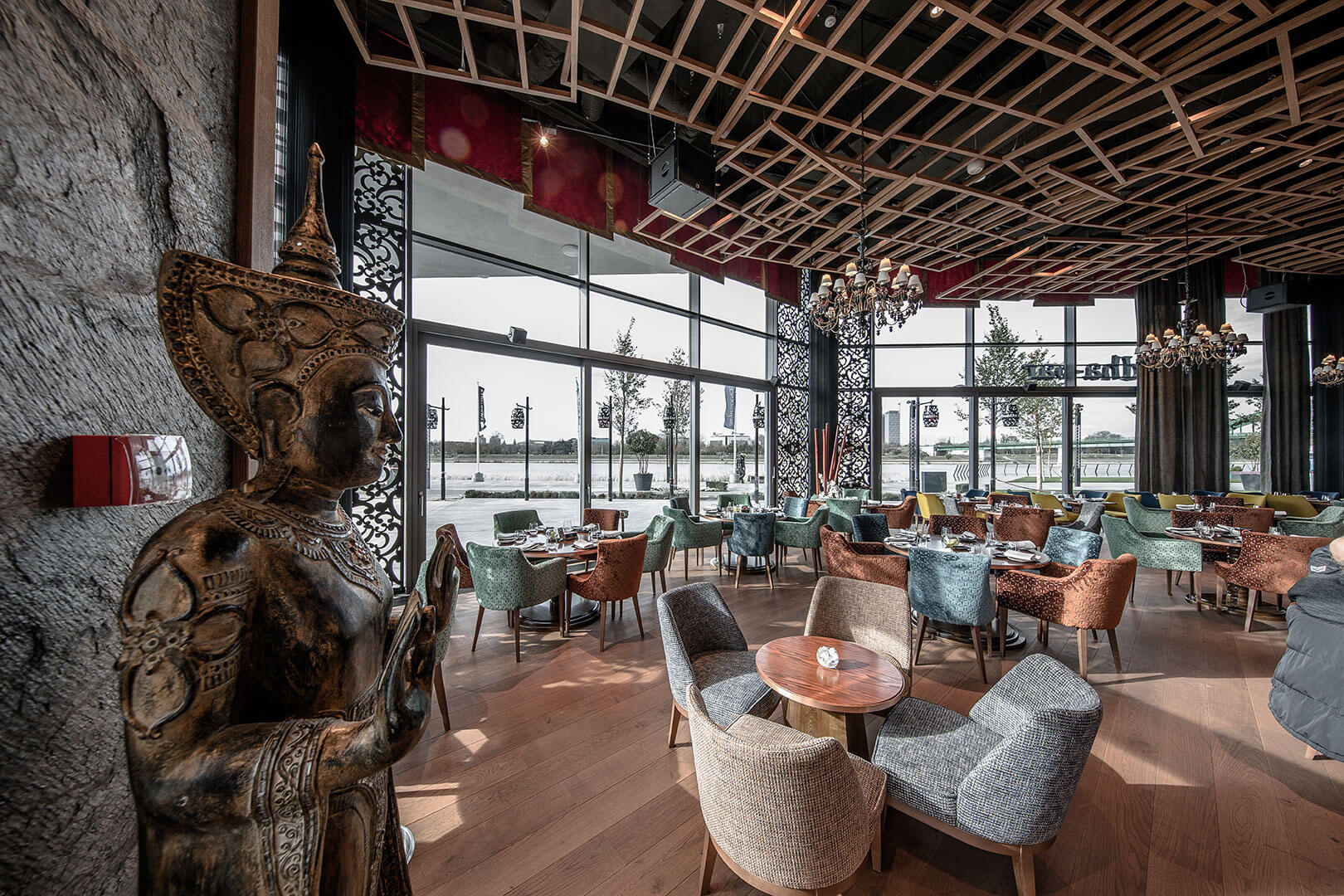 3. Spring wardrobe reset
When the mercury in the thermometer jumps, we rush to put away jackets, thick sweaters and boots for next winter. At that time, there is usually a need to refresh the wardrobe with new colors and lighter materials for warmer days. Galerija, the largest shopping destination in the region, is the right place to head to the latest trends, and then choose the pieces in which we will walk in style in the spring. Galerija windows have already been flooded with ultra-modern long skirts, jackets and denim shirts, as well as indispensable spring trench coats in various colors. Take a whole day to try what you like, and then over a cappuccino with a view of the river, make a final decision about what suits you and fits your personal style.
4. Family weekend with children
Now is the right time to step away from your indoor routine, go outside and enjoy the beauty of awakened nature. Scenes of people enjoying the greenery of city parks are mostly something we see only in movies, although there is no reason why this practice should not take root in our country. So pack your blankets and occupy your piece of grass in the green oasis of the Sava Park with as many as 140 trees. This place also has courts for basketball, indoor football and volleyball, table tennis, and in vicintiy, there are cafes where you can refresh yourself and take a break, so there is no need to overfill your picnic basket. All you need is a good mood and a cover for the little ones who will for sure get sweaty and dirty during active play in nature.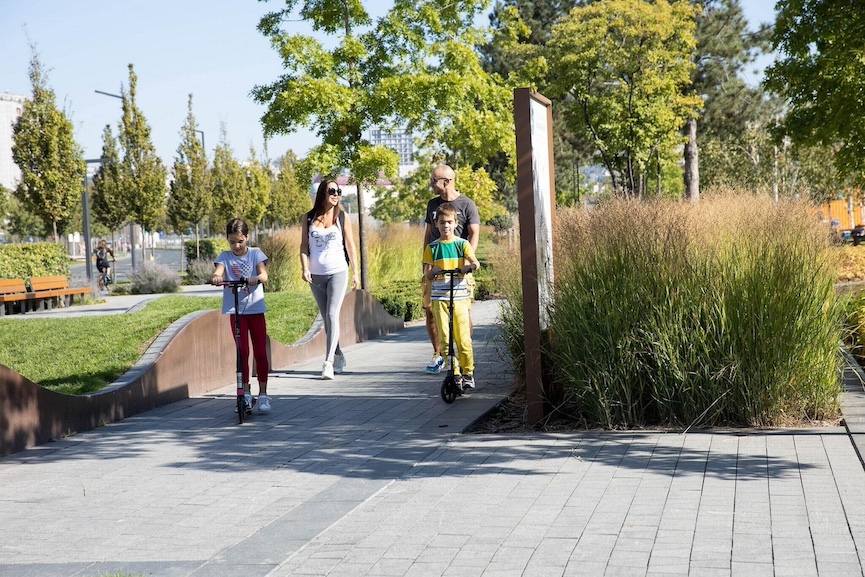 5. Coffee with a cinematic view
You will hardly find a better place in the city for a morning macchiato or an afternoon latte than the colorful cafes on Sava Promenade. Drinking your favorite beverage made from selected coffee beans from Brazil, Colombia, Nicaragua, Ethiopia and Guatemala while watching the reflections of the sun's rays on the Sava turns even the most ordinary day into an experience. If you prefer to enjoy a walk along the Sava Promenade, a takeaway coffee is always a great idea. It is an opportunity to photograph Kula Belgrade from various angles along the way, the new symbol of Belgrade, which simply entices the lens with its grandiosity. You can already get an idea of ​​what the spacious plaza at the foot of the Kula will look like, another modern public space in our capital that will be full of numerous exhibitions, performances, concerts and other content for all generations. And when the observation deck on the last 41st level of Kula is operational, you will be able to reach the top in just 25 seconds by elevator. There a real 360-degree cinematic view and caleidoscopes with which you can "scan" our magical capital in detail will be waiting for you.