A long walk with a pet in nature or a basketball game with friends after work is sometimes all we need to relax and release accumulated stress. However, these small pleasures are not easy to fit into the schedule, especially not in big cities like Belgrade, where a significant part of the day is spent in "activities" that are not anyone's favorite: traveling to work and returning home. The location is often the most important factor to consider when looking for a new apartment. This is precisely one of the main advantages of the Belgrade Waterfront neighborhood, which will become a neighborhood with the best traffic connections in the city after the construction of new streets and the subway.
Here are five reasons why living near work is a great idea and one of the best decisions you can make.
Saving time and fuel costs
A close-to-work apartment or a location such as Belgrade Waterfront, which is easily accessible to any part of the city, will allow you to devote more time to the things that make you happy. A unique settlement that combines the proximity of the river and the old city center in the best possible way and is well connected to main roads and business centers. This is also an ideal location for anyone who would like to be car-free to get to work. The settlement practically stretches between two stations of the future metro: one at the beginning and the other at the end of Savska Street. This means that residents of Belgrade will be able to reach the subway in just a few minutes, and from there quickly and easily to any point in the city. They won't have to think about the morning and afternoon rush hour, nor a parking space. In this way, not only time is saved as the most precious resource of modern life, but also money for fuel, parking, and car maintenance.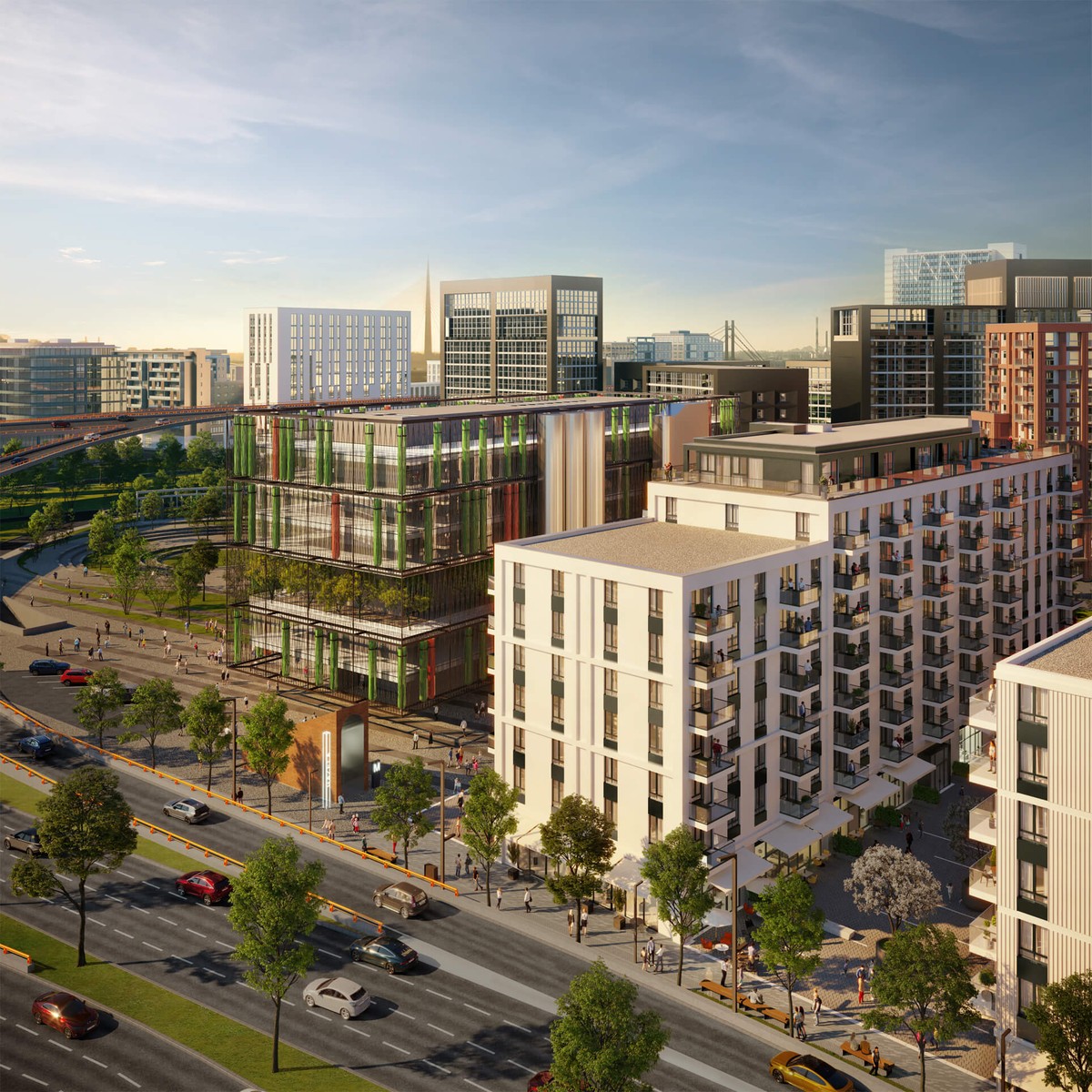 A balance between private and business life
What most people miss today in the busy lifestyle in the big city is more time for family, friends, and hobbies. When we add, the hours spent driving to and from the workplace to the average eight-hour working time, plus the annoyance of sudden crowds and traffic jams, it is clear that working close to home brings an invaluable advantage. Residents of Belgrade Waterfront are separated by only 3-5 minutes by car from the business part of New Belgrade, and 7 minutes from Slavija, so it is quite clear why choosing an apartment in a new prestigious neighborhood next to the Sava is an opportunity for a lifestyle that combines work and quality filled free time. An ordinary working day can look like this: you arrive home from work by metro in no time, pick up the children from the kindergarten and school located near the station, and then together you go to the museum or the theater, which will be located in the building of the former Old Post Office in Savska.
Better form, better mood
Hours spent commuting to and from work can adversely affect mood and overall health, as a lot of time is spent in a static position on public transport or in a car. When you live in Belgrade Waterfront, on the one hand, it allows you to quickly get to work, and on the other hand, all recreational facilities are at your fingertips. Gym and pool lovers will be able to reach the most modern sports center in the city, BW Apollo, just a few minutes' walk away, where they can also bring their little ones to a sports or swimming school. Anyone who prefers outdoor recreation can choose whether to play table tennis, basketball, or volleyball with a team from the region on the beautifully landscaped courts in Sava Park, a green oasis that covers the area of ​​four football fields. Another option is riding bicycles and rollerblades on a well-maintained path that leads in one direction to Ada Ciganlija and in the other to the 25 May Sports Center.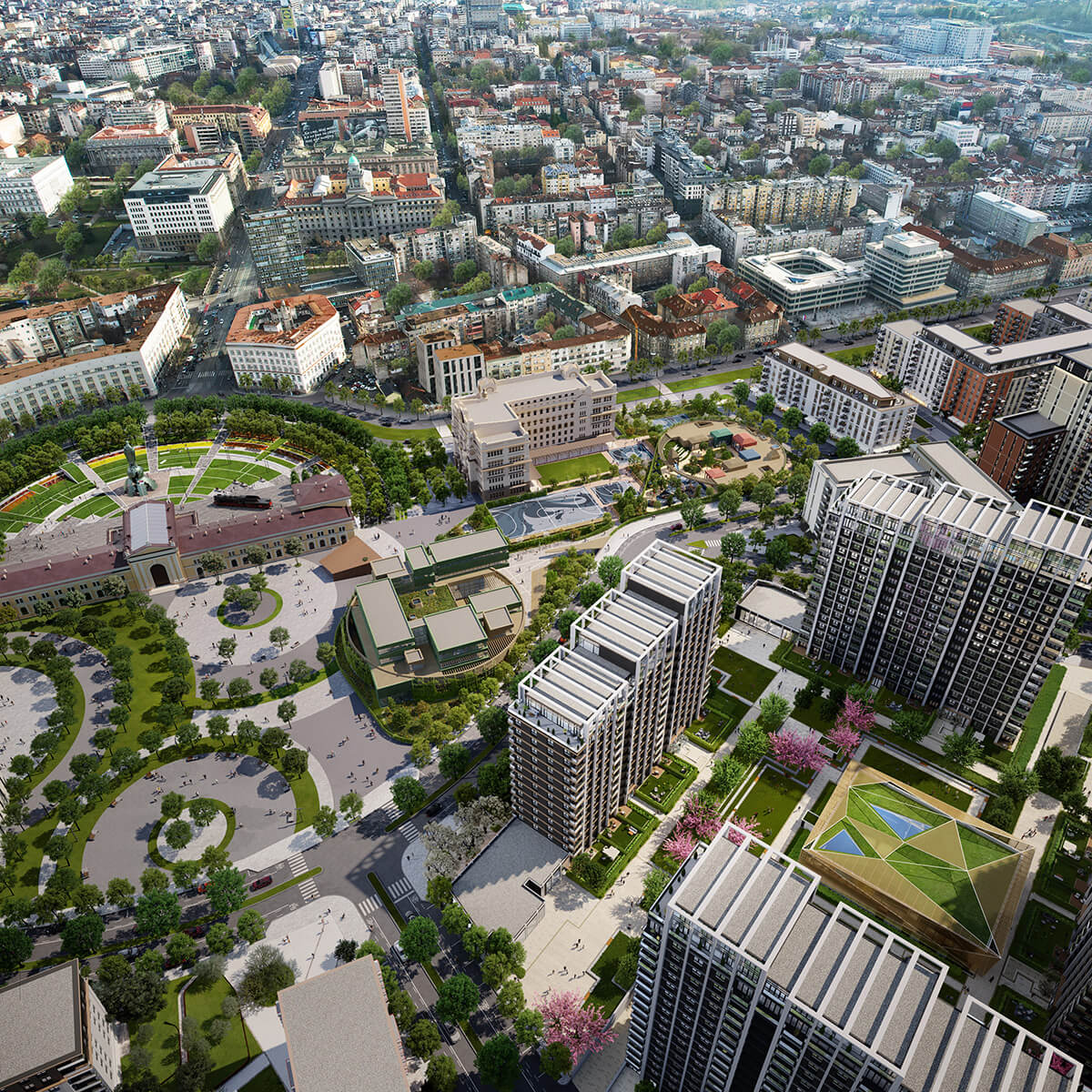 Greater productivity
No matter how much you love your job, it can happen that at some point you develop negative feelings just thinking about how much time and energy you spend on transportation. And the lack of energy and enthusiasm is also reflected in productivity. You can imagine how much easier it is to go to work when you live in an area where you can easily and quickly reach all parts of the city, and which offers you a handful of amenities in the neighborhood, because of which you will arrive at work full of energy, and when you return home, you will have more time for activities that he loves you.
Flexibility in everyday organization
When you live close to work, it is much easier to organize your daily schedule and adapt it to your personal needs. This is especially true for life in Belgrade Waterfront, which stands out from similar projects due to its multifunctionality and ideal location, enabling residents to include a multitude of obligations and activities that fulfill them in their everyday life. Here, every sunny morning becomes even more beautiful in an instant with a coffee overlooking the river, and when the day starts with rain, simply add swimming in the indoor pool to your schedule. If your friends cancel dinner at the last minute, you can organize a family movie viewing in the region's first IMAX cinema located in the Galerija shopping center. Or simply walk along Sava Promenada next to the new city symbol, the Kula Belgrade. The lights and sounds of the metropolis, entertainment, and top gastronomic delights with a unique view of the city's panorama will turn a seemingly ordinary day into an exciting, unsurpassed experience.