The decision to buy real estate is one of the most important life choices, and one of the first dilemmas of buyers looking for a long-term housing solution for their family is – an apartment or house. It is important that all household members look at the available options, advantages, and disadvantages together because everyone should feel comfortable, happy, and safe in their new home.
There are arguments for and against on both sides, so the choice depends on personal preferences, financial situation, and lifestyle. Here are a few reasons why an apartment is still a better option for families with children who spend a lot of time away from home and are not ready for constant additional investments.
Today a dinar, tomorrow two
First of all, apartments are cheaper than houses, and since they are smaller, they are easier to maintain and have significantly lower heating costs. Living in a house requires additional maintenance of the yard, roof, facade, basement, and utility rooms, so it is said for a reason that if you don't invest a dinar in the house this year, you will need to invest two dinars next year. On the other hand, if you live in an apartment, most of these obligations fall under the authority of the building manager. Life in Belgrade Waterfront completely relieves you even of worries about tasks such as arranging a common private yard or snow removal. All this is taken care of by the maintenance service, while the high quality of the construction of the apartments guarantees that you will not need additional investment for a long time.
More time for fun when the car is not needed
When it comes to the availability of various services and activities, the advantages of an apartment over a house are quite obvious. They are the most represented in Belgrade Waterfront, first of all, because of the great location by the river, and then because of the functionality of the settlement, which was built like a city in a small. Living in the new center of the city's events can save you both time and money, but also keep you in a good mood because you will no longer be nervous about looking for a parking space. In addition, due to the excellent traffic connections, you will also avoid traffic jams, because you can reach most of the contents you need every day on foot, while the car is safely parked in the garage.
In just a few minutes' walk, you will be able to take your little ones to the most modern state kindergarten in the city, and when they are ready for school, the most modern state bilingual primary school will be located in the same educational complex. In the hinterland of Sava Square, two main subway lines will cross, so that from the future metro station, residents of nearby buildings will quickly reach work and other important points in the city.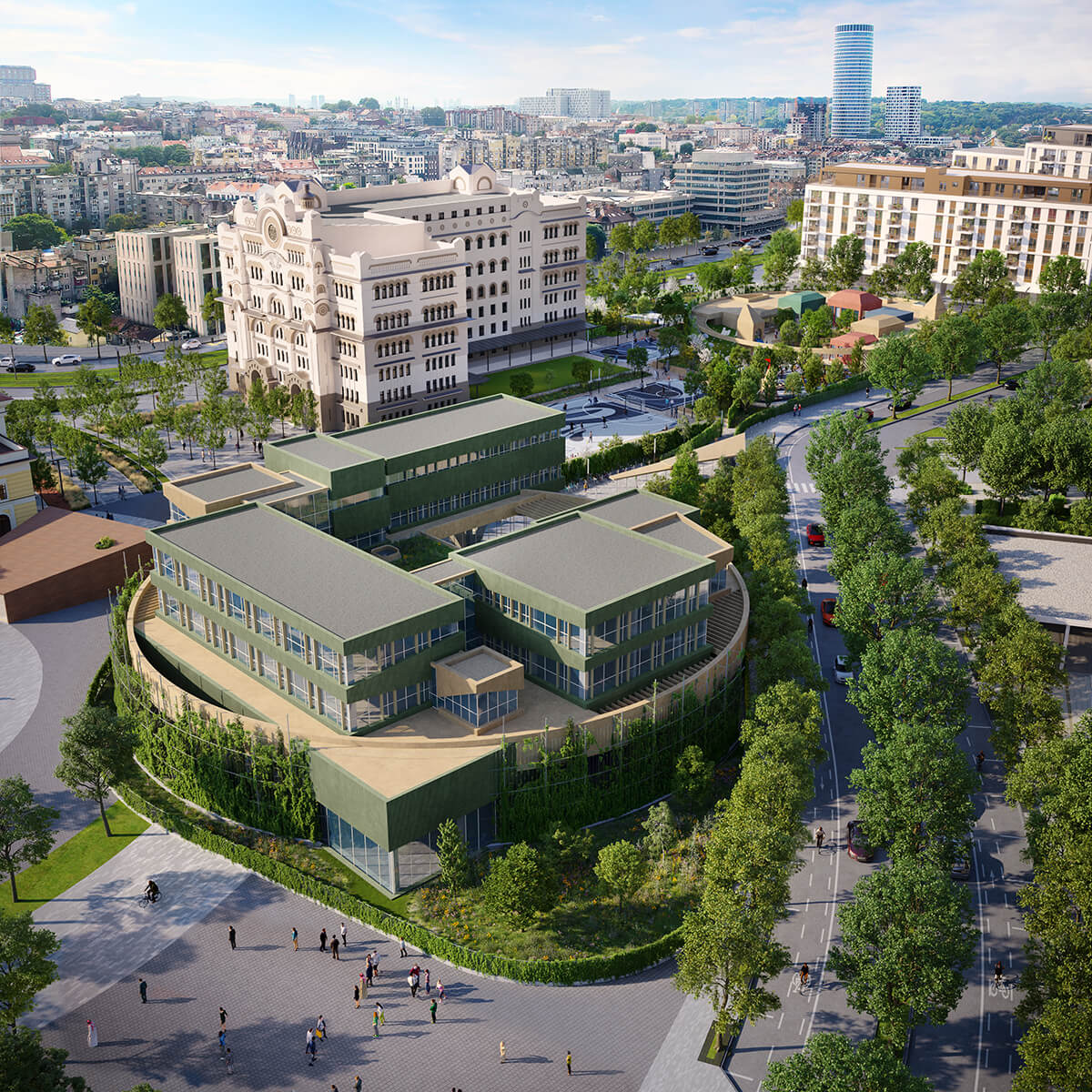 Easier access to cultural and entertainment content
In addition, an apartment in the city center, in an exclusive location like Belgrade Waterfront, allows for simpler organization and better quality leisure time. After the reconstruction, the Old Post Office building on Sava Street will be the new home of the "Bosko Buha" theater and the interactive children's museum, and a little further away, in the building of the former railway station, the History Museum of Serbia will be located. Sava Park and the beautiful Sava Promenada are just a few minutes' walk from there, as an ideal environment for rest and outdoor recreation for the whole family.
Right next to the river is Galerija, the biggest shopping center in the region, known for the best selection of domestic and international brands, exclusive restaurants, and entertainment. It will be connected by a footbridge to the tallest building in Serbia and the region, Kula Belgrade, so visitors will be able to enjoy seeing the city from the observation deck on the 41st floor.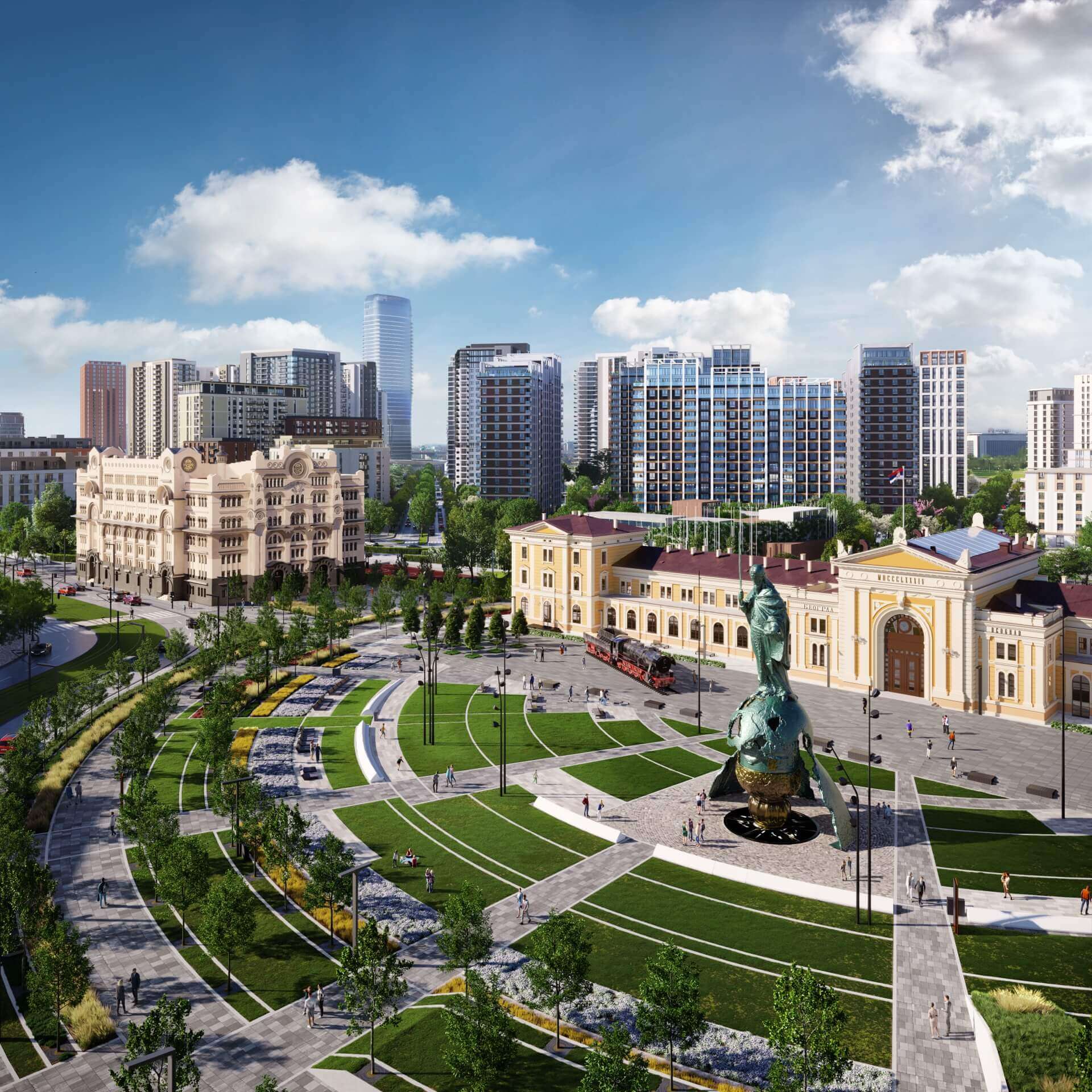 Parking for bicycles and baby strollers
Compared to a house, apartments offer more opportunities for relaxation. The buildings usually have common spaces for socializing and recreation, and this is a characteristic of the buildings within Belgrade Waterfront, which also have a private yard, and some of them have a gym and a swimming pool. The recently launched BW Thalia and BW Iris buildings will have the state-of-the-art BW Apollo sports center with an indoor swimming pool, a well-equipped gym, a spa center, and a café practically on their doorstep. It is an ideal opportunity for tenants to introduce training into their daily routine, but also an opportunity to get to know and make friends with their neighbors more easily.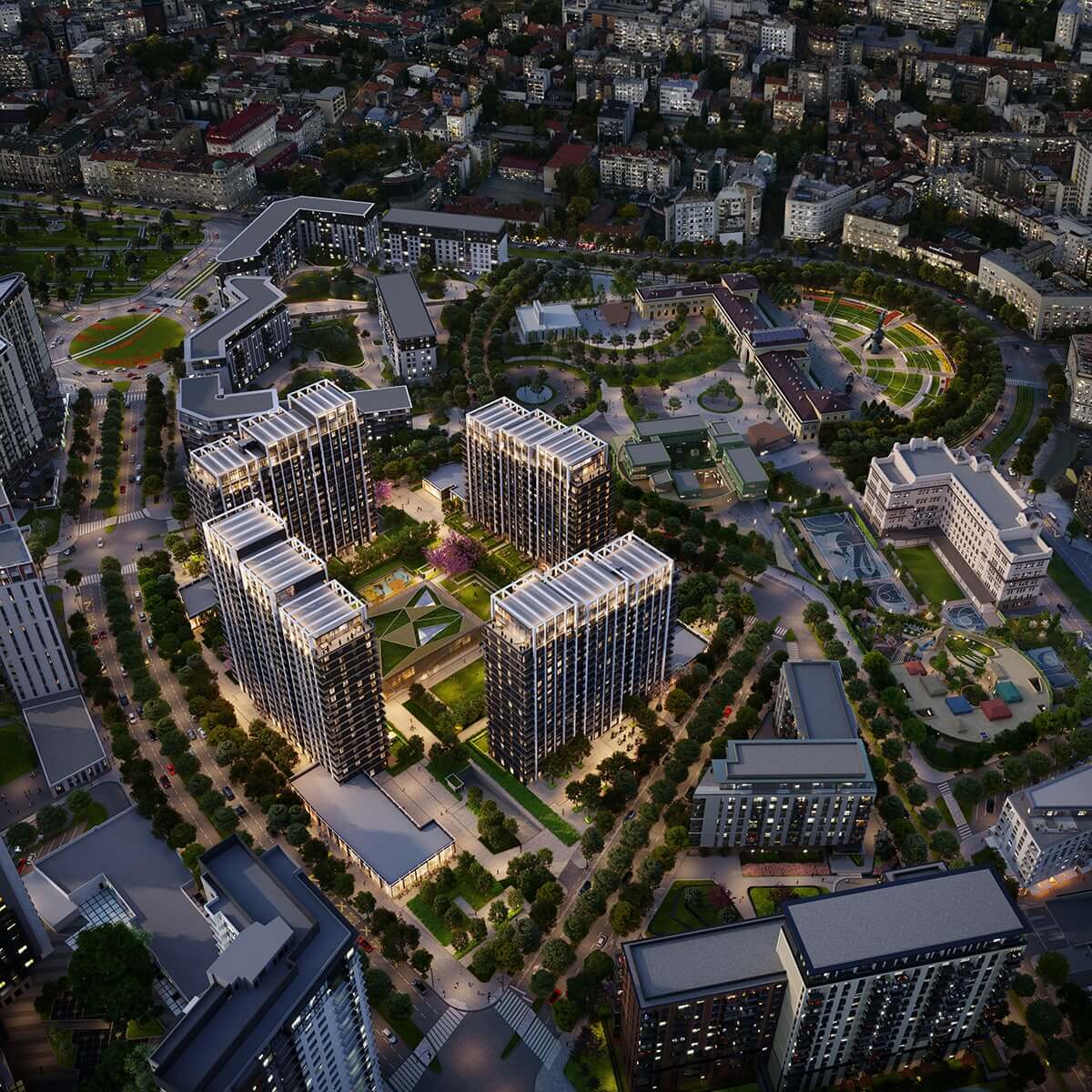 Living in an apartment is also a safer option. Houses can be far from each other and therefore exposed to greater risks of burglary, fire, or natural disasters. Apartments are usually located in densely populated areas, and the buildings themselves often have lockable front doors, with security cameras as added protection. Belgrade Waterfront raised expectations in terms of safety and comfort to an even higher level. Each building has a reception and a security service that instills security in the residents. You can safely leave your bicycle or stroller in the space specially designed for that purpose, and the receptionist will hand over the apartment key to your little one upon returning from school. In the lobby, there is also a separate area for receiving mail, as well as a pet station, where pet owners can clean the paws of their furry friends after returning from a walk.
If we add to all this the fact that the epicenter of social life has moved to Sava, with the most diverse cultural and artistic manifestations, including exclusive events with big world stars, it is clear that an apartment in Belgrade Waterfront offers unparalleled conditions for a modern and fulfilling life in the capital.