After the world's most beloved tenor Andrea Bocelli and fado diva Mariza, today's greatest opera diva Ana Netrebko and her husband Yusif Eyvazov, a famous tenor with an international career, are coming to our most prestigious music event – Belgrade River Fest. The famous opera couple will perform for the first time in Serbia on June 21, in a unique open air concert hall, on the plateau of the Geozavod in Belgrade Waterfront. The second evening of the festival, June 22, is reserved for the concert of Yasmin Levy, the biggest star of the "world music" scene.
The leading prima donna of the 21st century and the famous tenor arrive to Belgrade between their performances in the famous Verona Arena and the most prestigious opera stage of La Scala in Milan. It is a great honor for our country, but also for the local audience, who will enjoy in a true gala musical spectacle. We will experience the sensibility of the vocal impressions of Ana Netrebko and Yusif Eyvazov in the most powerful and moving opera arias, accompanied by the Symphony Orchestra and Choir of Radio-Television of Serbia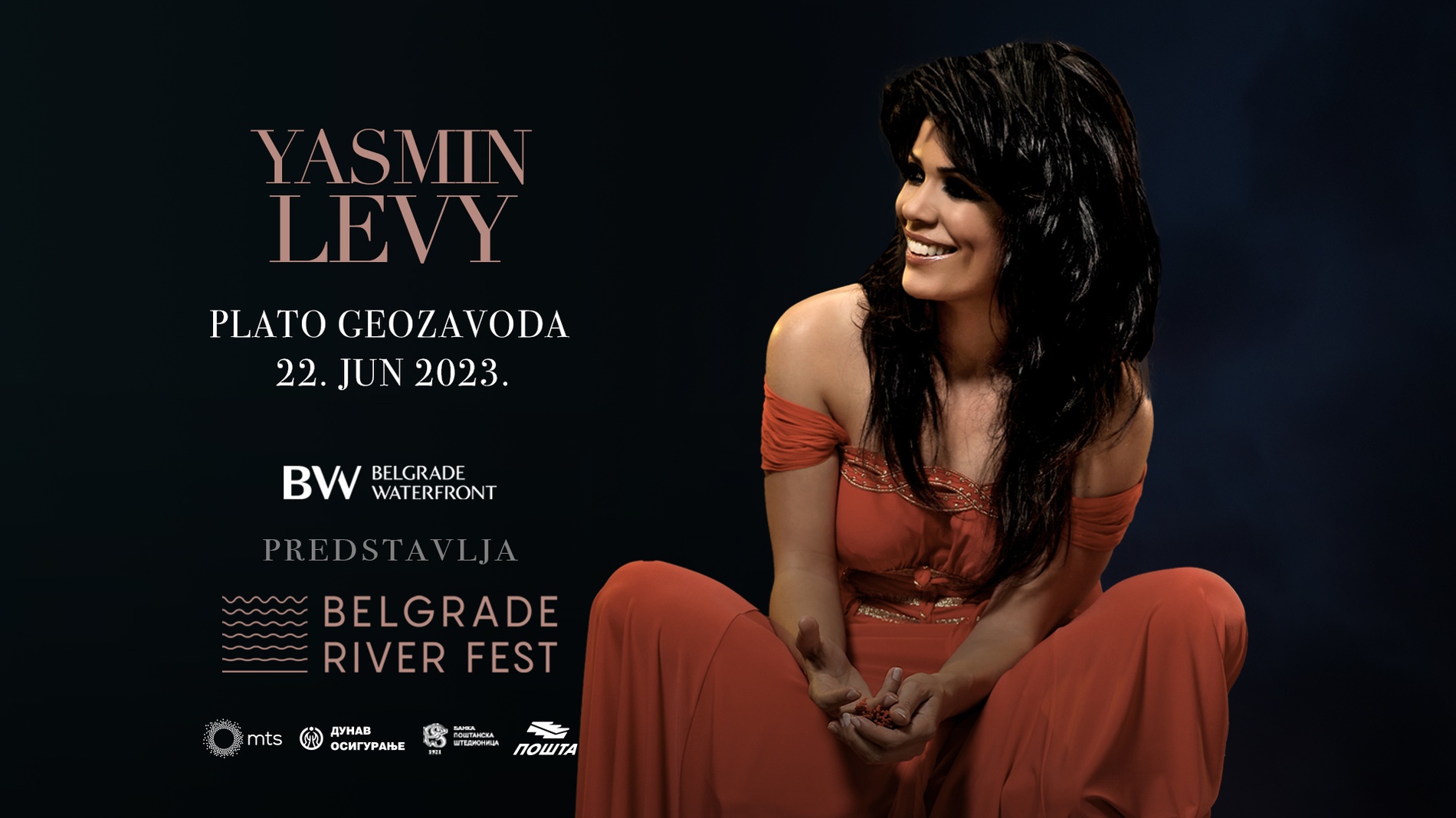 For almost three decades, Netrebko conqueres the world with her voice on opera stages, and even more than that! Her performances marked several seasons of the famous Metropolitan Opera in New York, and "Time" magazine "Time" placed her on the list of "100 most influential people in the world".
Yasmin Levy, the biggest star of the world music scene, recognized as the voice of all Mediterranean cultures, from Israel to Spain, will perform on the second night of Belgrade River Fest. Yasmin Levy conquered the world with hits in Spanish and Hebrew, and the planet got to know the strong author's stamp and vocals of the famous artist through the songs "Una Noche Mas", "Alegria", "Adio Kerida"… In her songs, voice and lyrics, she celebrates life and love, but also pain and sadness, with emphasized sensitivity that finds its way to the hearts of everyone present at her concerts.
The musical event Belgrade River Fest stood out in its first edition for itse clear vision to present the greats of the world music scene in a unique ambiance! Top production, emotion, refinement, style and elegance are the synonymous with this festival, and the plateau of Geozavod, with its unique surroundings – the riverfront and the junction of the old and new part of the city, as brought by the concept of Belgrade Waterfront – proved to be the right place where the original Belgrade spirit gets its momentum and merges with the cosmopolitan atmosphere of the world's metropolises.
Tickets for Belgrade River Fest concerts are available at all Ticket Vision outlets and online at tickets.rs.
Event date
21. June 2023. 20:00:00 - 22. June 2023. 23:00:00
Location
Београд на води, Beograd na vodi, Beograd, Srbija.