Summer vacation has started, to the joy of all schoolchildren, but also of other little ones. For their parents, an old question arises – how to fill the children's summertime. The Belgrade Waterfront, located in the heart of the city on the banks of the Sava, was designed from the ground up to be suitable for children, so it offers a large number of playgrounds.
Intending to bring children back to the playground and encourage outdoor play, while at the same time distracting them from video games and computer screens, the Belgrade Waterfront company brought many innovative play equipment to Sava Park. It contains one of the latest types of carousels, controlled by children's weight and movements, as well as a horizontal running wheel, intended for children aged 8 to 15 years. In the game, children develop motor skills, gain fitness, develop speed, navigation, and orientation in space, and Sava Park offers them exactly that opportunity.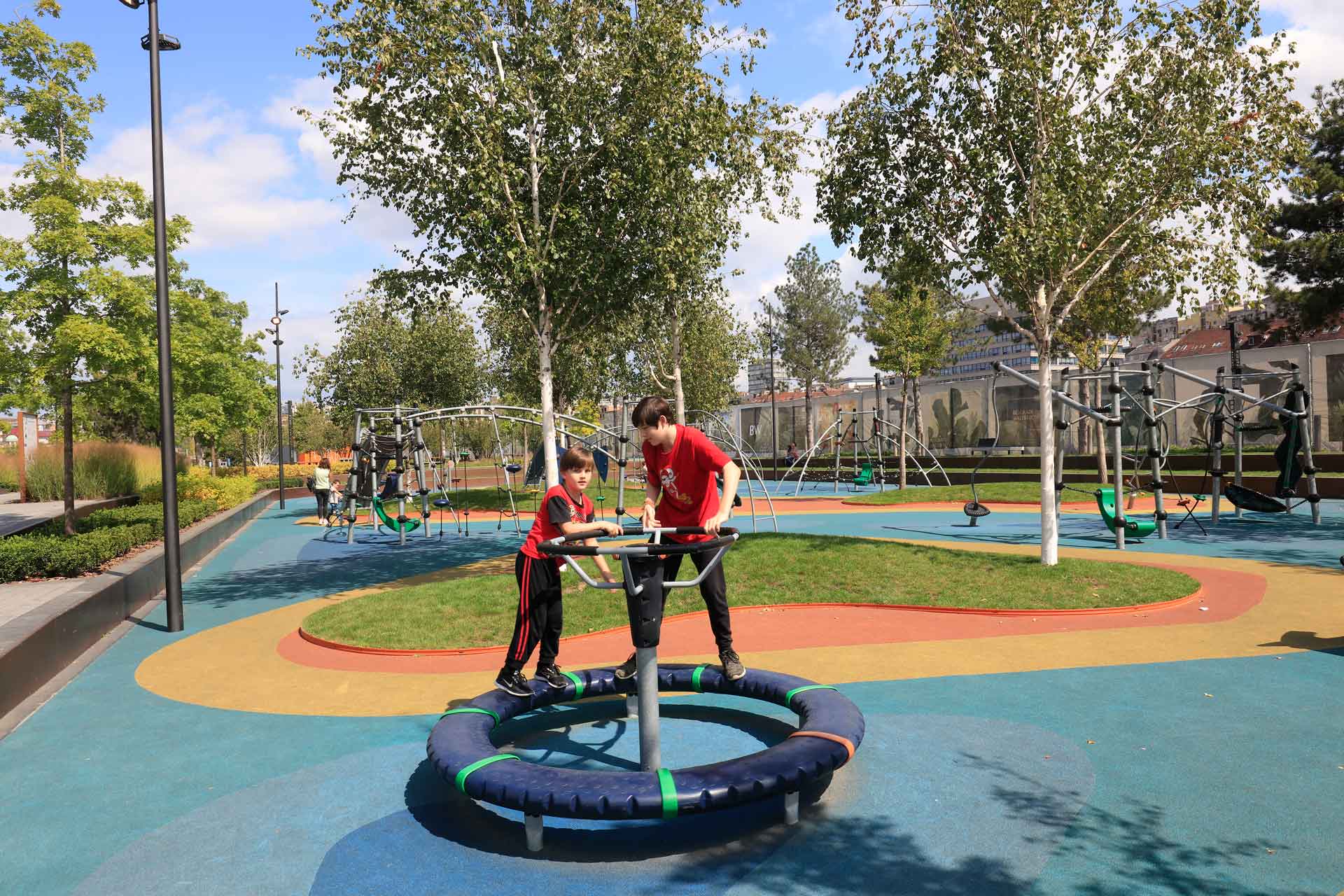 Children practice small movements (grabbing the bar) and large movements (swinging from one bar to another) on the mentioned devices. The specially created playground is also suitable for children with planning problems. Learning how to switch their arms from bar to bar helps them perfect their coordination and balance. It also helps them judge where the next bar is about their body. Dexterity-enhancing climbing frames and specially designed equipment help children build body awareness.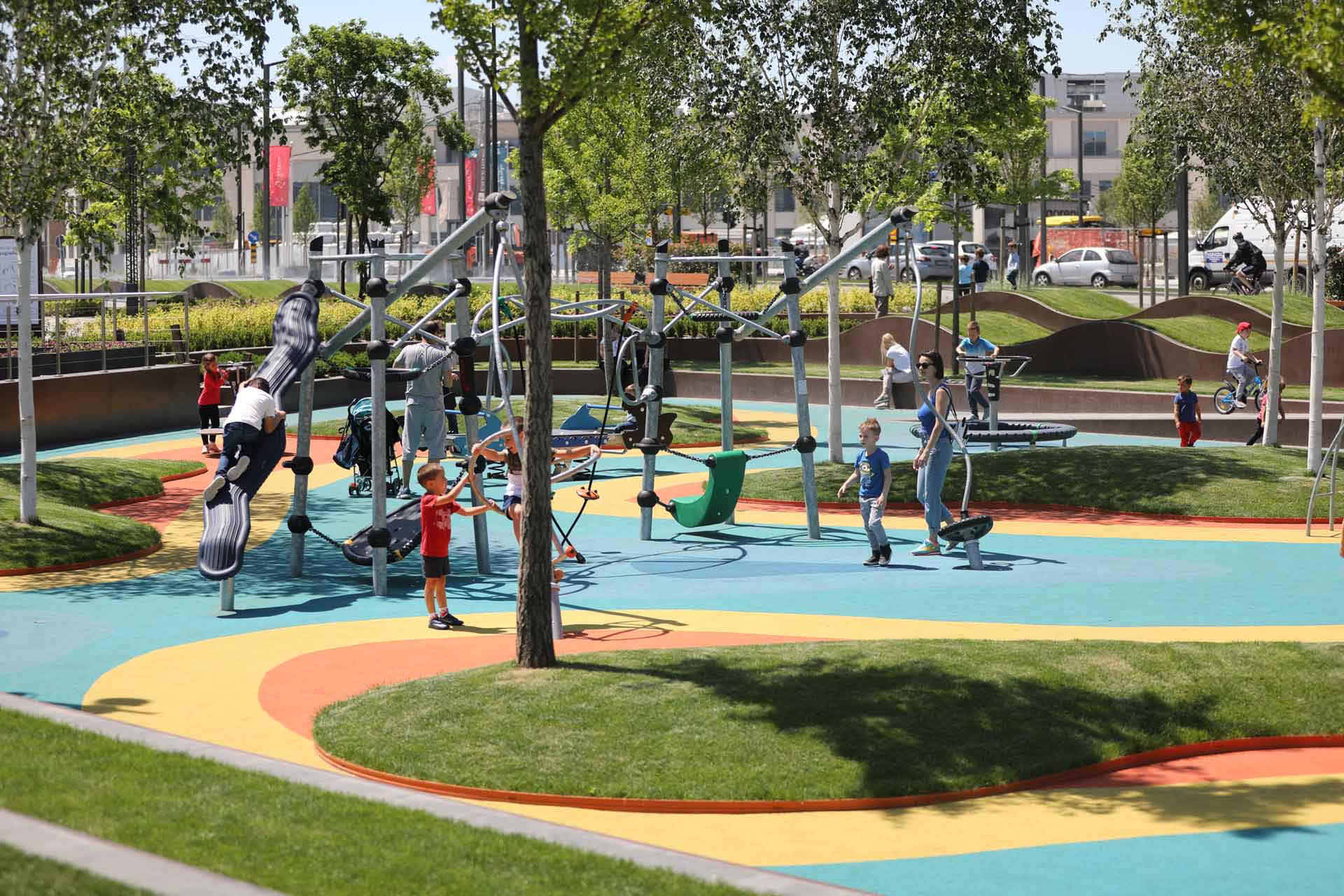 In addition to interactive entertainment devices, there is another excellent activity that children will not be left out of during the summer season. It is an innovative waterplay, which creates a geyser as high as six meters from a stream of water. The water passes through a "trough" with various obstacles. It is known that little ones especially enjoy water, and in this unique playground with a water mechanism, they can cool off and have lots of fun, inventing the most creative games.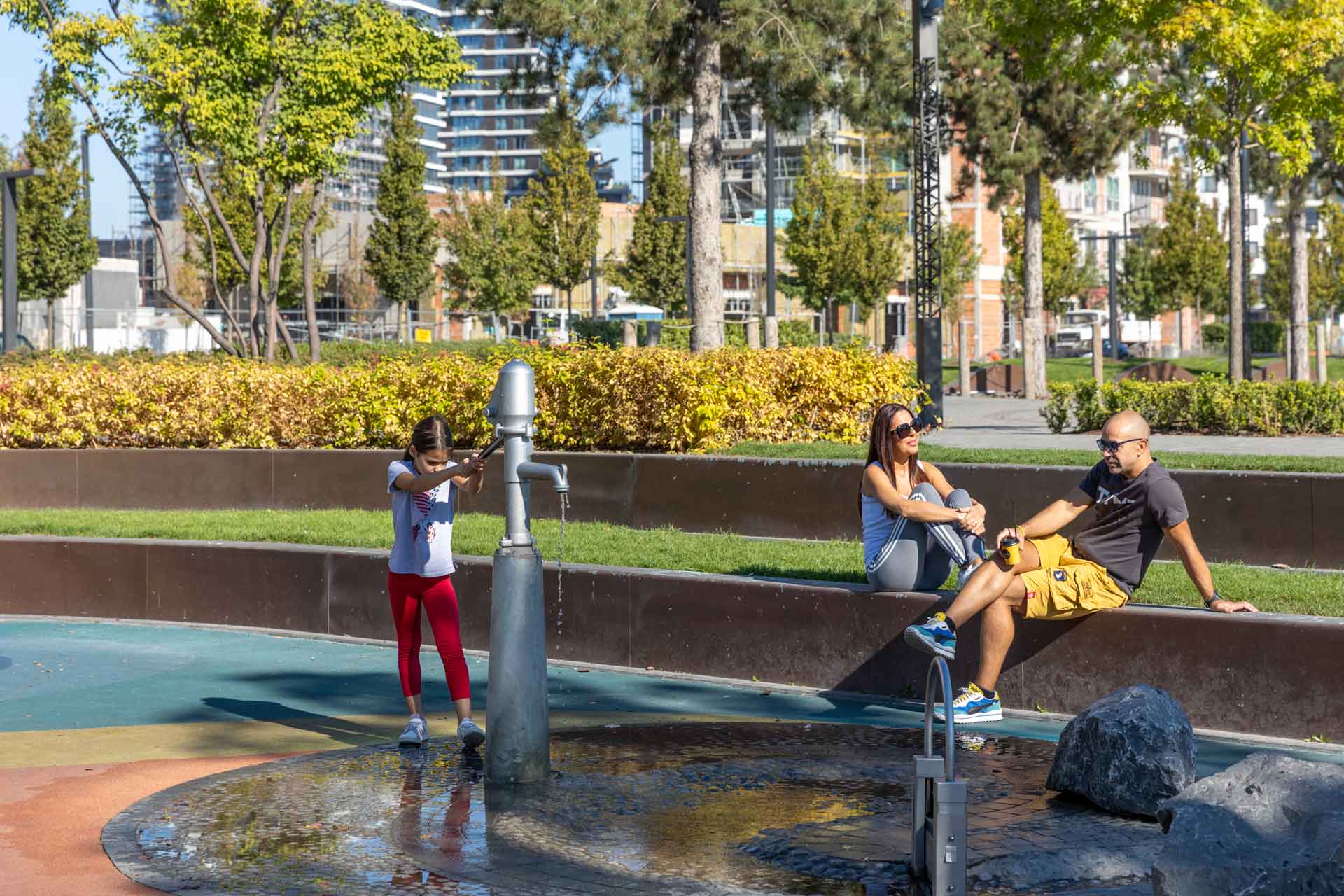 For older children, the multifunctional sports field is the right place for exciting moments with friends – whether it's basketball, handball, or indoor football – and they can also "cross rackets" on the table tennis tables in the immediate vicinity. This kind of green oasis in Belgrade, with over 140 planted trees, is an ideal location for a family picnic or outdoor birthday celebration. You can gather company around one of the large tables intended for such events. You can also spread blankets on one of the large, landscaped lawns and spend an unforgettable day in nature.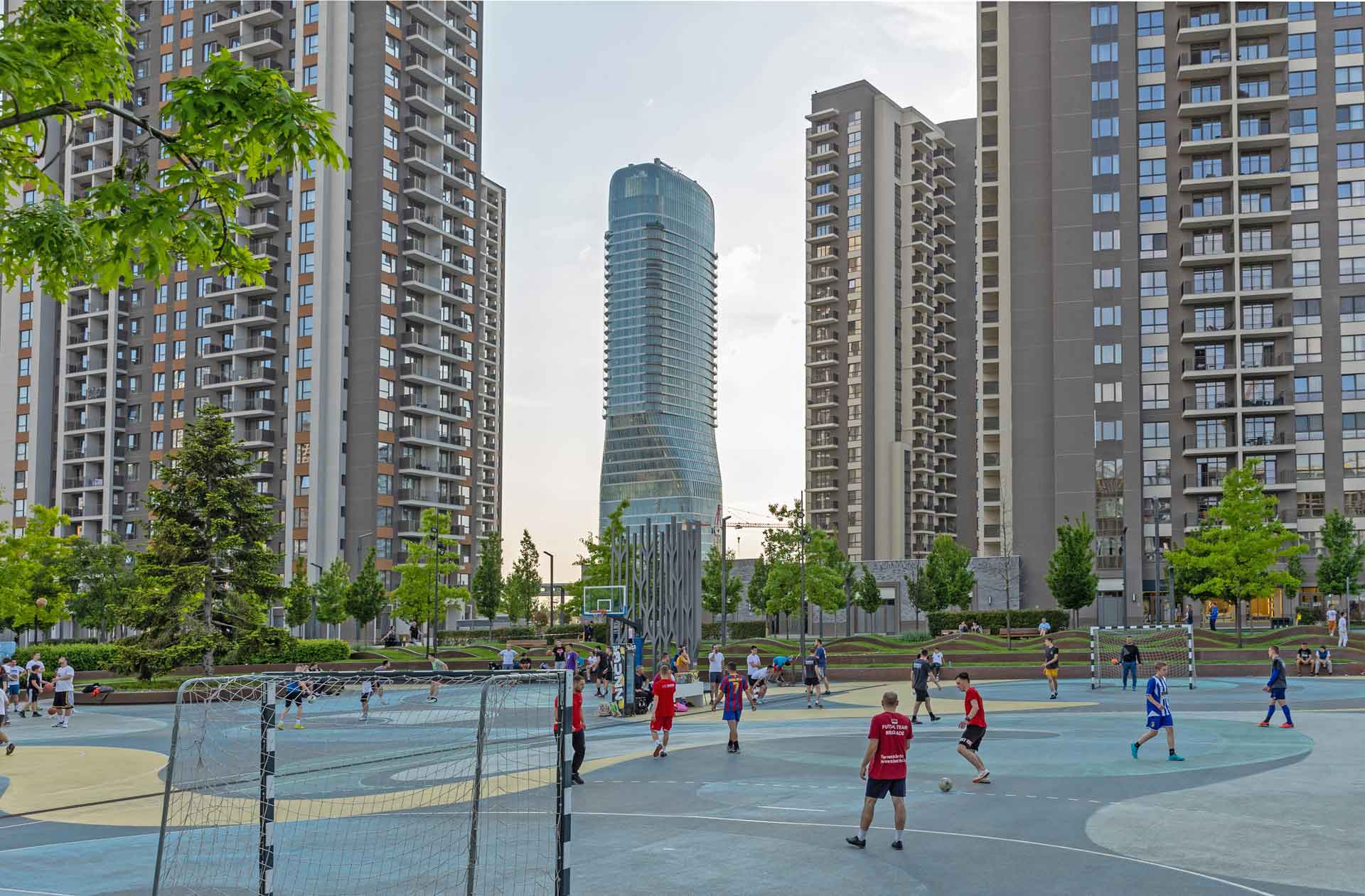 On the Sava Promenada, the capital's most picturesque promenade by the river, ideal for riding bicycles, scooters, or rollerblades, there are also several playgrounds for children's imagination development. A nice sand park in front of BW Terraces with all wood equipment stands out among them. In this way, the children are exclusively in contact with natural materials, in their private green corner.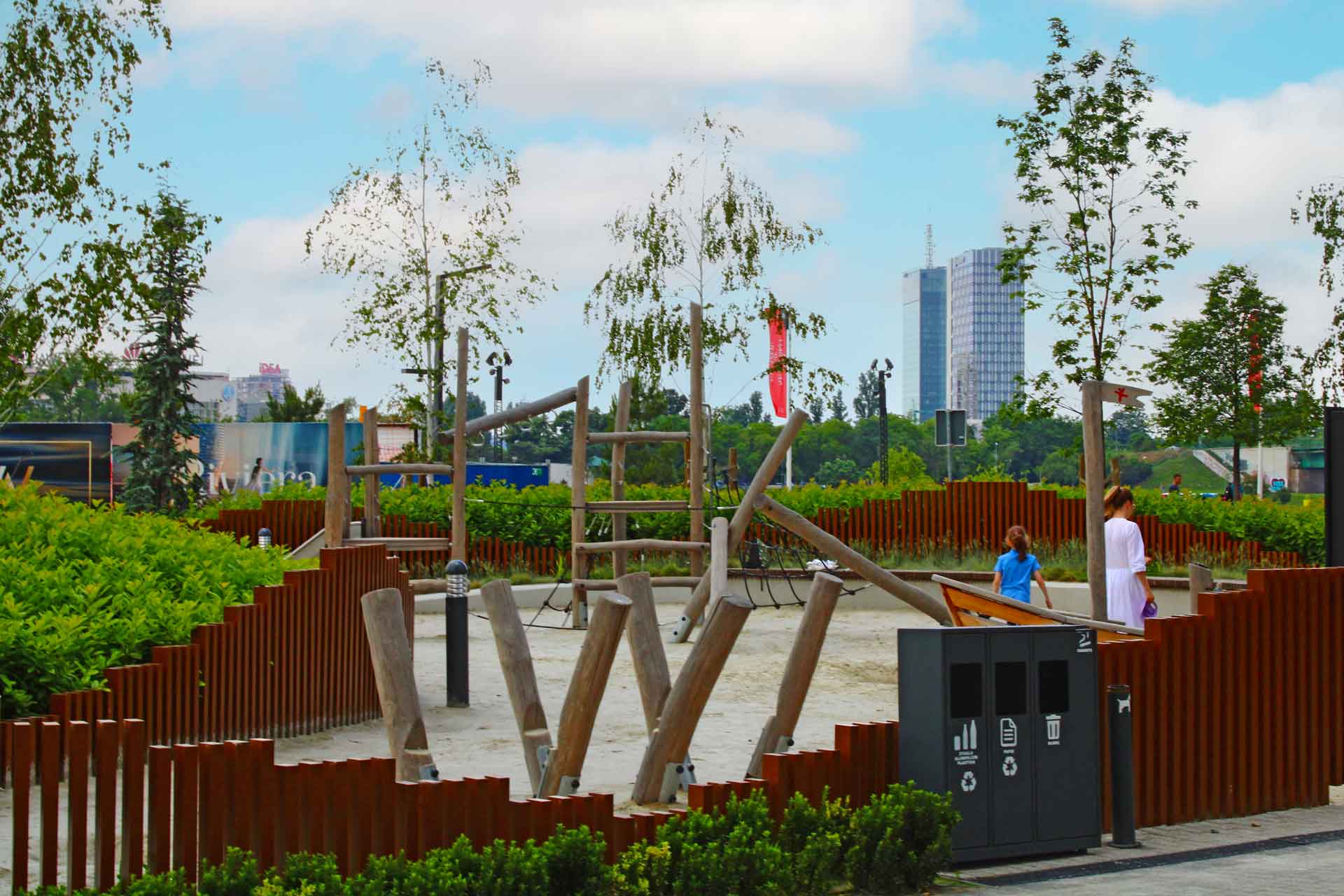 What makes Belgrade Waterfront particularly stand out is that all the buildings in the settlement have inner courtyards with plenty of greenery and children's playgrounds. This means parents can relax and let their children play carefree in the natural environment, knowing they are safe. All playgrounds have a special, soft tartan surface, which is regularly maintained so that children are maximally protected in the event of a fall.
Parents who plan to settle in the settlement near the Sava will be especially pleased by the fact that the most modern state kindergarten with facilities that children will love will be opened in the hinterland of Sava Square. In addition to equipped rooms for a pleasant living room, it will also contain a state-of-the-art multifunctional hall for gatherings and performances, and all rooms are designed as special "houses" connected by a corridor in a circular, attractive form. Children between the ages of 3 and 6 will enjoy the spacious yard, which is designed as a large children's playground. In addition to the usual props and equipment, such as swings, slides, see-saws, a climbing tower, and sand, it will even contain a specially designed play hill, as well as a zone with different tactile surfaces that help children's development. The yard, towards which all the kindergarten rooms will be oriented, will be surrounded by greenery and trees on both sides, which will contribute to excellent natural protection and isolation from external noise.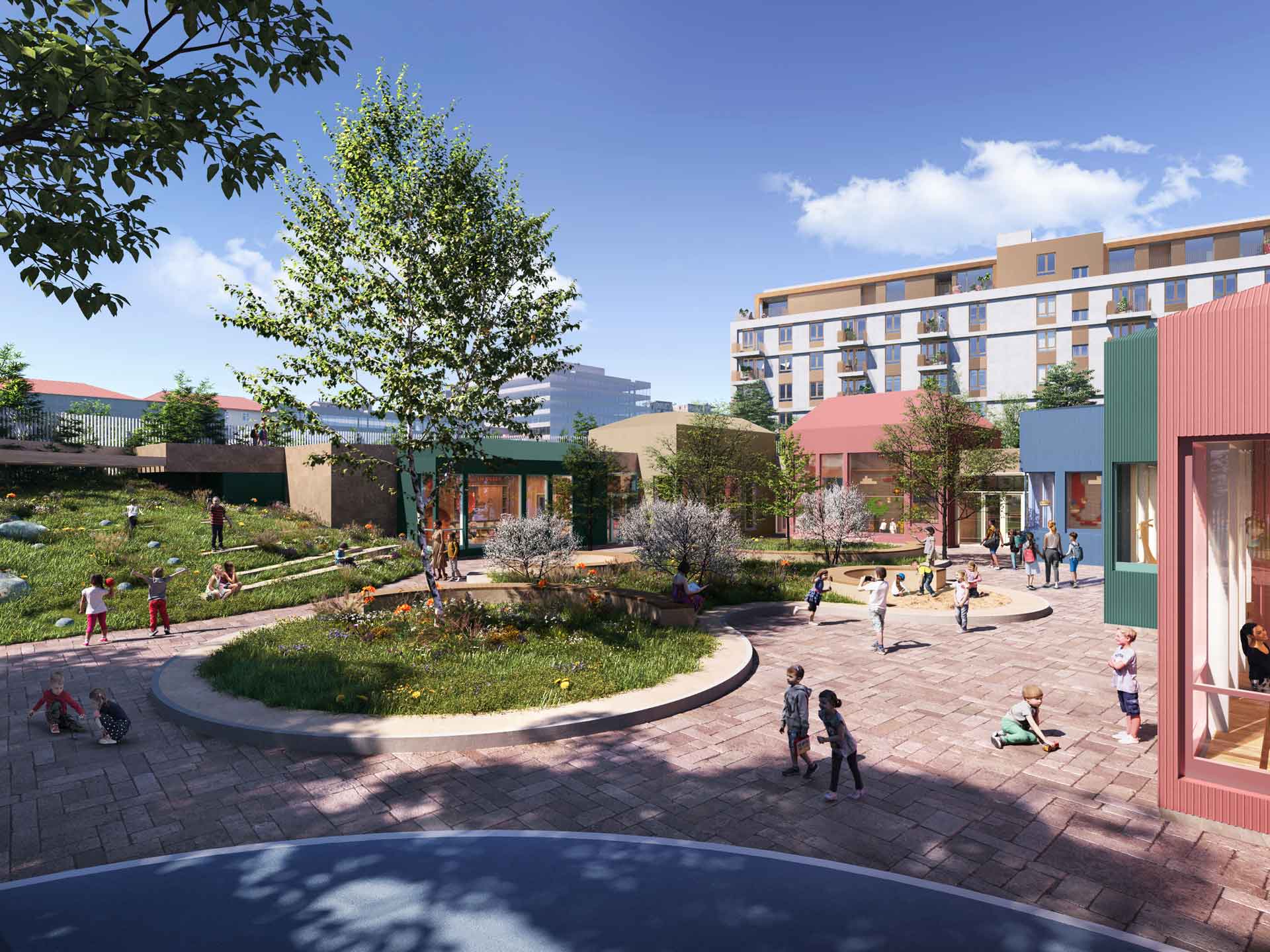 The various themed playgrounds of the most modern Belgrade neighborhood are especially suitable for young children, who have short attention spans. When they "get used to" a playground, after just a few minutes of walking with their parents, new fun and challenging challenges await them. Therefore, Belgrade Waterfront is not only an inexhaustible source of children's entertainment and parental happiness because of that. In addition, with all the facilities tailored to the family, it is an ideal place to create the best childhood memories.